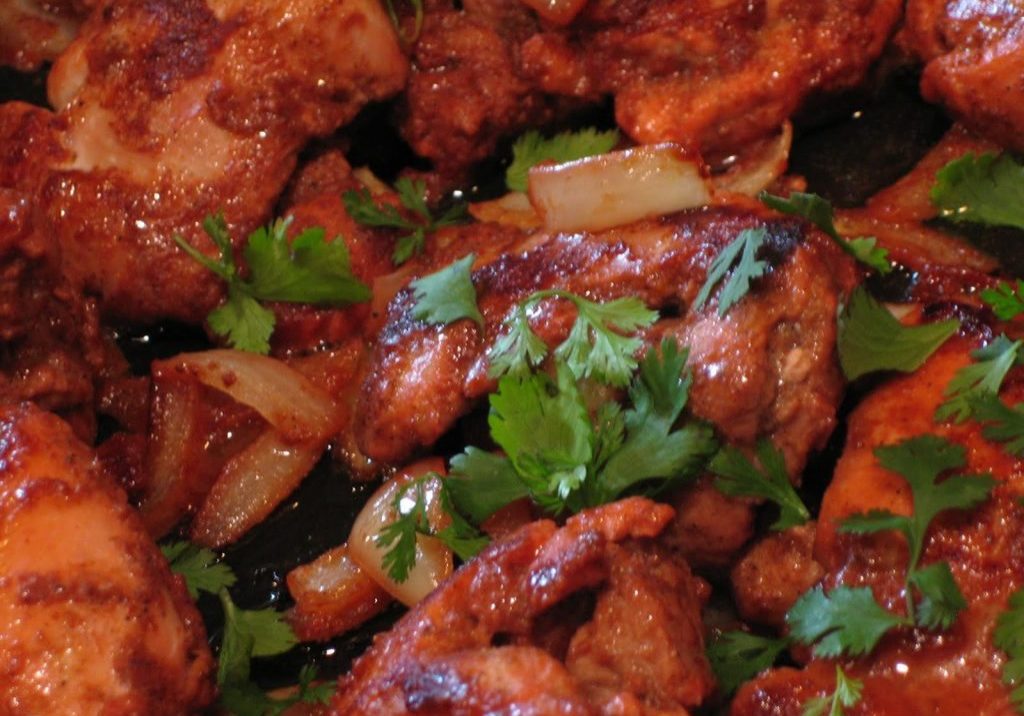 A classic Indian dish, tandoori chicken here prepared on the bone as you would for a barbecue.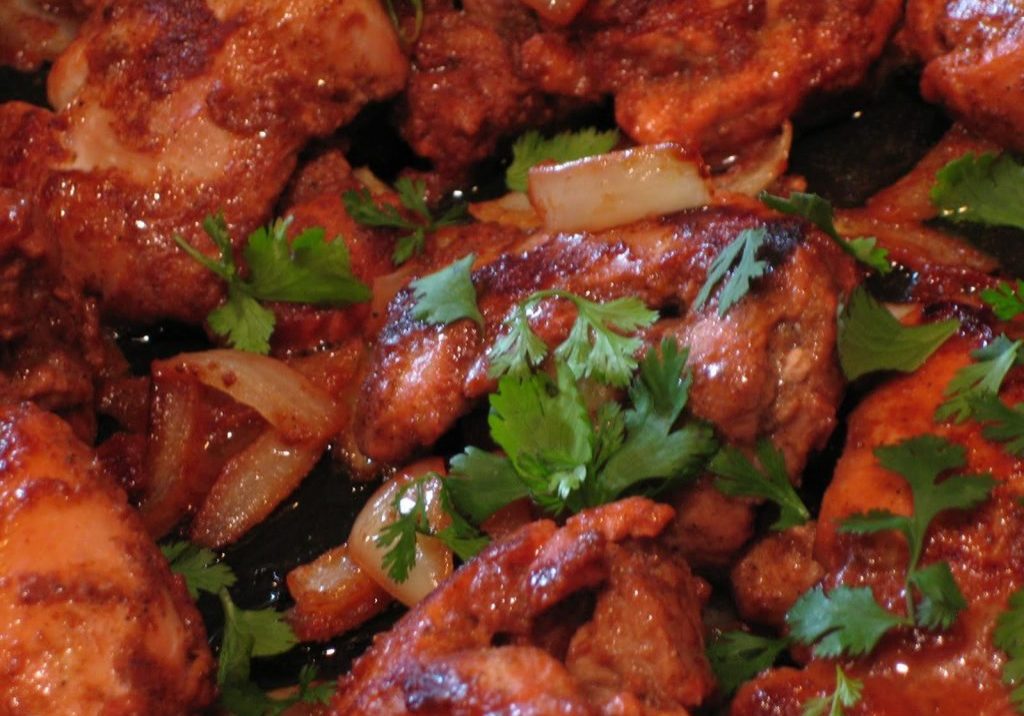 How to Make
Tandoori Chicken
Fry off the onions, garlic and ginger over a medium heat until soft and translucent.
Add in the chicken with the mix powder, garam masala, chilli powder and salt. Increase the temperature and allow to cook through for 10 minutes.
Add the tandoori and tikka pastes, food colouring and lemon juice. Reduce the heat to a simmer and allow to cook for a further 10 minutes or until the chicken is cooked.
Stir in the yogurt and allow to briefly heat through. Add the freshly chopped mint and serve.
Ingredients for
Tandoori Chicken
Chicken on the bone 10kg
Garlic 1 c/sp
Ginger 1 c/sp
2x large white onions diced
Mix powder ½ c/sp
Tandoori paste 3 ½ c/sp
Tikka paste 1 c/sp
Garden mint ½ tbsp
Garam masala 2 tbsp
Chilli powder 1 tbsp
Lemon juice 75ml
Yogurt 4 c/sp
Red food colouring 2 tbsp
Salt 2 tbsp
*c/sp = chef spoon
Links to other recipes and useful information about this recipe: