If you cannot find what you are looking for please let us know and we will try and answer your question.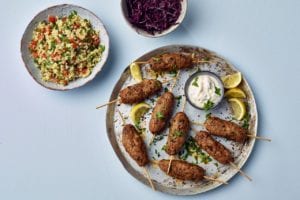 This recipe is a not directly an Indian dish as it is popular across a wider area, however lamb koftas are certainly one of our favourites and this recipe comes to you courtesy of Opies and is easy to prepare and is ideal for a lighter meal, or eating out doors.
Not too spicy but still with plenty of interesting flavours we love a biryani and this version adds a nice lemony twist that you can very depending on your own personal tastes.