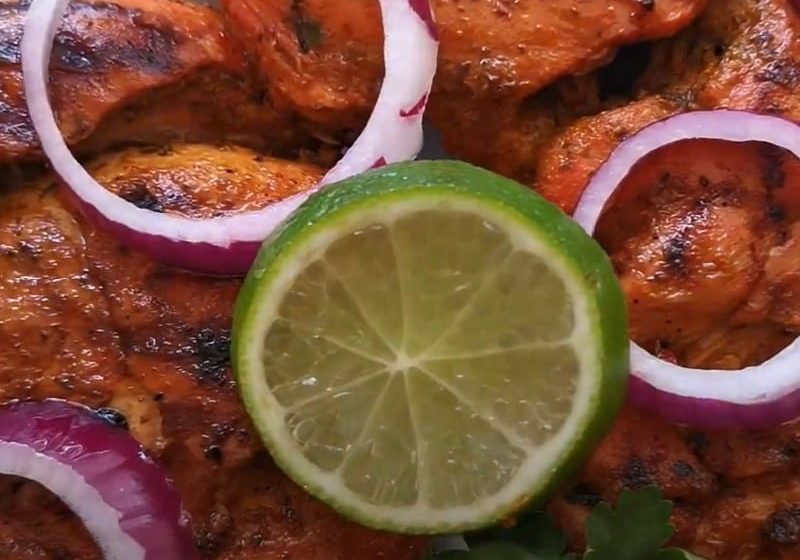 This spicy Tandoori Chicken recipe from regular guest contributor Syed Ahmed will be ideal for summer.
With a hint of NAGA you can expect it to be pretty spicy, but in the end it is up to you what level of heat you go for. Chicken pieces always go well with breads, raita and chutneys.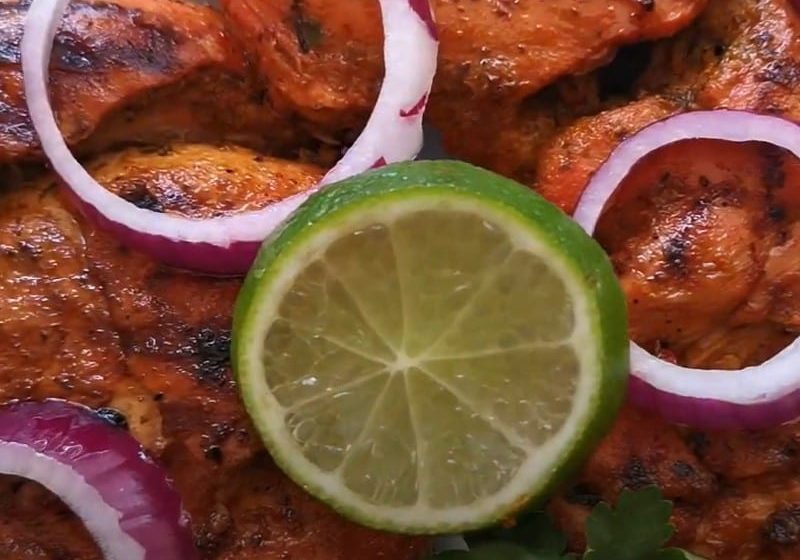 How to Make
Spicy Tandoori Chicken
Here's the method, it's a very straightforward recipe to cook so we hope you find time to give it a try and subscribe to Syed's YouTube channel.
Mix everything for the marinade before adding the chicken pieces. Marinate for a few hours or overnight if you can.
To cook you can grill them or as the weather improves you can barbecue them.
Ingredients for
Spicy Tandoori Chicken
Chicken Pieces  –  1.6 kg
Special Paste
1 teaspoon x salt (or to your own taste preference)
2 x tablespoons of Mustard Oil
1 x handful of fresh coriander
3 or 4 x chopped green chillies
3 or 4 x chopped sweet chilli peppers
2 x teaspoons of chopped onions
1 x naga chilli or 1/2 if it's very spicy
80 ml of warm water or vinegar
5 or 6 x chopped garlic cloves
Blend all of the special paste ingredients together before making the marinade.
Marinade
The special paste –  all of it
Cumin Powder – 1 tsp
Coriander Powder – 1 tsp
Garam Masala Powder – 1 tsp
Kashmiri or Paprika powder – ½ tsp
Red Chilli Powder – 1 tsp
Turmeric Powder – 1 tsp
Kashmiri Paste – 2 tsp
Tandoori Paste – 3 tsp
Mint Sauce – 2 tsp
Fenugreek Leaves – 1 tbsp
Garlic – Ginger Paste – 2 tsp
Mustard Oil – 3 tbsp ( if you have any medical condition please avoid Mustard Oil)
Yogurt – 2 tbsp
Naga Chilli Pickle – 1 tbsp
Lemon Juice – 2-3 tbsp
Red & Orange food colouring – ¼ tsp
Links to other recipes and useful information about this recipe:
You can find more of Guest Chef Syed's recipes on his YouTube Channel