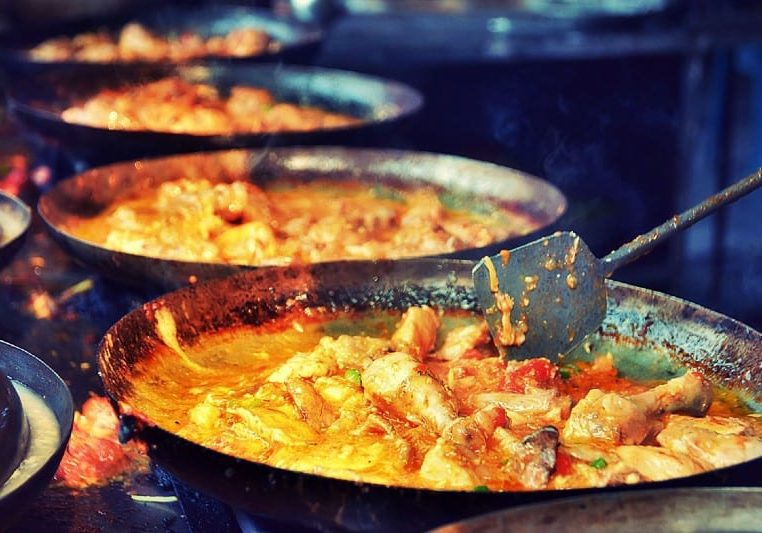 A sweet and sour Persian dish of medium heat. Some curry houses may make this dish hotter however, so be careful when ordering.
Lemon can be used to achieve the sour taste, while other fruits may be used to make the dish sweet. In the absence of fruit, sugar will be used to obtain the sweetness.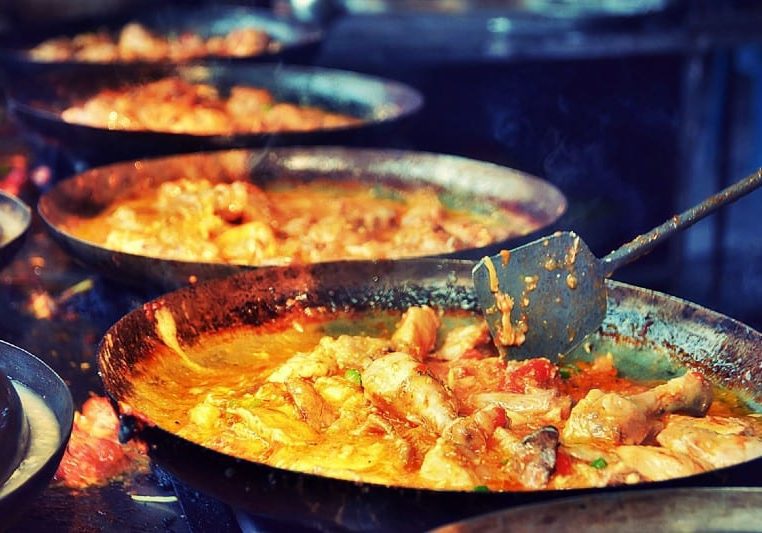 Here's the recipe for Chicken Pathia:
Ingredients:
For the Chicken Marinade:
500g boneless chicken, cubed
120ml yogurt
1 teaspoon ginger-garlic paste
1/2 teaspoon turmeric powder
1 teaspoon red chilli powder
Salt to taste
For the Pathia Sauce:
2 tablespoons vegetable oil
1 large onion, finely chopped
1 teaspoon cumin seeds
2-3 green chillies, slit lengthwise
1 teaspoon ginger-garlic paste
120ml tomato puree
60ml tamarind pulp
2 tablespoons jaggery or brown sugar
1 teaspoon red chilli powder (adjust to taste)
1 teaspoon ground coriander
1/2 teaspoon ground cumin
1/2 teaspoon garam masala
Salt to taste
Chopped fresh coriander leaves for garnish
Instructions:
Marinate the Chicken:

In a bowl, combine the yogurt, ginger-garlic paste, turmeric powder, red chilli powder, and salt.
Add the chicken pieces and coat them well with the marinade. Let it marinate for at least 30 minutes.

Cook the Chicken:

Heat oil in a large frying pan or skillet. Add the marinated chicken and cook until it's lightly browned on all sides. Remove the chicken from the pan and set it aside.

Prepare the Pathia Sauce:

In the same pan, add more oil if necessary.
Add cumin seeds and allow them to sizzle.
Add the chopped onions and green chillies. Sauté until the onions become translucent.

Add the ginger-garlic paste and cook for another minute until the raw aroma dissipates.
Stir in the tomato puree and cook for a few minutes until the oil starts to separate from the mixture.
Add the tamarind pulp, jaggery (or brown sugar), red chilli powder, ground coriander, ground cumin, garam masala, and salt. Mix well.
Return the cooked chicken to the pan and simmer for about 10-15 minutes, allowing the flavours to blend and the chicken to cook through.
Taste the sauce and adjust the sweetness, spice, or salt to your liking.
Serve hot, garnished with fresh coriander leaves.
Enjoy your homemade Chicken Pathia with steamed rice or naan!
Links to other recipes and useful information about this recipe: