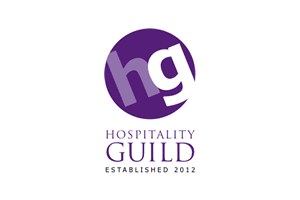 Minister for Further Education, Skills and Lifelong Learning John Hayes MP has awarded £1.75 million following a successful bid to a Growth and Innovation Fund to help launch five Asian and Oriental Centres of Excellence, set up by People 1st and championed by the Hospitality Guild.
The Minister said: "These centres will help thousands of young unemployed people get the training they need to improve their job prospects, by giving them the confidence and skills required for a successful career in Asian and Oriental cuisine."
As well as tackling one of UK's major subjects of youth unemployment and training young people to become skilled chefs, the project will also help Asian and Oriental restaurant owners adapt to the new immigration cap which many of them have fallen foul to previously by recruiting chefs from outside the EU. The food industry has suffered from a shortage of skilled chefs for a while but with an average starting salary of £18K, rising to more than four times as much as that for top chefs, this is looking to be a very attractive opportunity for many youngsters.
Hospitality Guild are offering a six week pre-employment programme at their five Centres of Excellence across the UK, which will introduce individuals to the wonders of Asian and Oriental cuisine preparing you to wield a wok like a pro in no time. Those who successfully complete the programme will get a qualification and will be guaranteed an interview with a prospective employer for an 18-month paid apprenticeship. Apprentices will earn a salary and attend college one day a week to develop their new found talent and gain an NVQ Diploma in Professional Cookery, a recipe for success.
One major Asian and Oriental business that has already reaped the benefits of taking on an apprentice include Patara Fine Thai Dining, part of the S&P Group. Chief executive officer, Saipin Lee, said: "Recruiting an apprentice has certainly helped us to overcome some of the restrictions placed by the recent immigration cap. Apprentices work for us and I would recommend that more hospitality businesses recruit and develop an apprentice. They have passion and love to learn, and we enjoy seeing them grow."
The Centres of Excellence will be set up in five colleges across England, which have been chosen for their high quality of teaching standards and specialist knowledge of Asian and Oriental cuisine: Westminster Kingsway College, University of West London, Leeds City College, University College Birmingham, and Trafford College. These colleges are also hosting roadshow events to offer taster sessions which will give potential individuals an insight into the programme and the dates for these can be found at www.people1st.co.uk.
This programme is a step up to the rising unemployment gap in England which many youngsters have suffered from so let us know what you think about this new development.