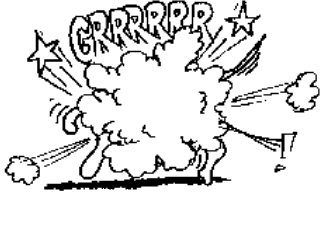 Two members of the team went to Manchester city center to have lunch today. One wanted to go to Al-Faisal Tandoori, a traditional curry "cafe" and the other wanted to go to Jaldi-Jaldi, a curry chain opened by Mumtaz who claim to be the "future of Britain's Curry". They decided to try both to keep things fair and to compare old and new. Here's what they found…………
We first went to Al- Faisal Tandoori located in the Northern Quarter, an area crowded with bars and restaurants including many of Manchester's first curry cafes.
Service- 3/10: We were not given a warm welcome by the staff. There wasn't a single smile on their faces while we were ordering and as we were standing waiting for our food to be served, a waiter boorishly ran into us and just made a sign implying we were bothering him.
Ambiance- 6/10: How to describe Al-Faisal? Well, it is a very formal place, quite old-fashioned.  The decoration is basic with canteen-style plastic seating and a fast food style interior. It feels slightly like time has stood still and they are still in the 70's.
Food- 8/10: There is not that much choice on the menu but they have an active grill and the food is good. We ordered Chicken Tikka with a salad to share – the chicken was tasty and the salad was well-seasoned.
We then headed to Jaldi Jaldi, a growing franchise which is a part of Mumtaz, one of the main food retailers in the North of  England. Below is our experience at their cafe which is also a takeaway:
Service- 10/10 – The service was excellent, we were served by the manager who was friendly and patient as we were a little indecisive with regards to what we wanted to order.
Ambiance 8/10 – Jaldi Jaldi has a very modern touch and we enjoyed listening to their background music whilst eating. It is very fast paced but we expected this from a fast food place and this didn't really bother us.
Food 8/10 – Between us we ordered one portion of chicken pakoras and one portion of vegetable pakoras but these were replaced with onion bhajis as the vegetable pakoras were out of stock.  We did prefer the chicken pakoras for the simple reason that the onion bhajis were a little on the oily side.
Nosheen said,
"Overall Al Faisal Tandoori made me feel like I was walking back in time as the place was very male oriented and looked a little grey and old but I thought Jaldi Jaldi was very modern and fresh which made me feel happy and energetic. The music also made the take away sound up beat."
Sandra said,
" Even though the Al-Faisal Tandoori's service and ambiance were not what I expected,  I liked the food better there than at Jaldi Jaldi. However, even if food is more important than anything else when dining at a restaurant, it is not enough. If  I had to go back to one of the two places we visited,  I'd chose Jaldi Jaldi because the atmosphere was nicer.
Our conclusion? well,  it is hard to say really. Both the traditional and new curry cafes have good food and we think the choice between the two depends on which style you prefer – old-school  or modern.