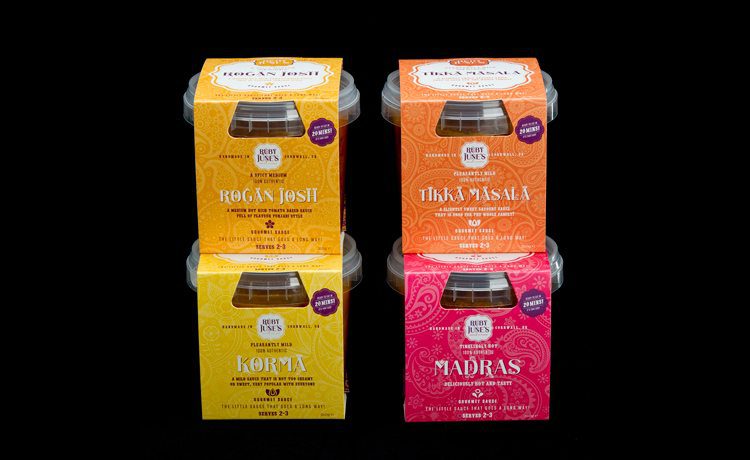 So several weeks ago we received a batch of Cornish Curry sauces. As you can imagine, as the area is better known for its Rick Stein fish dishes and pasties, we were sceptical at first. But how wrong were we?
The sauces were delicious and the three taste testers gave them a unanimous thumbs up.
The four flavour choices are pretty much what you would expect; Korma, Madras, Rogan Josh and Tikka Masala but whereas many off-the-shelf products leave you disappointed these were well flavoured and gave an easy way to prepare a quick, enjoyable meal (30 minutes tops). Ruby June's say they are handmade and we believe you can see this is the consistency and appearance of the products, they look as good as they taste.
There are some cooking instructions on the company's website and you appear to be able to buy them online but we couldn't make this element work – as the site is new this maybe a work in progress.
Overall score – 8.5 / 10
About Ruby June's
Ruby June's is a small family run business based near Penzance. The inspiration comes from June Hornby who moved to the area from Leicester where she grew up in "a large, very traditional Punjabi family".
You can find out more about them on their website www.junesindiankitchen.co.uk
Cornish Food Market
Ruby June's sauces are also available via the Cornish Food Market at www.cornishfoodmarket.co.uk  a website that offers restaurant quality local products to the general public.