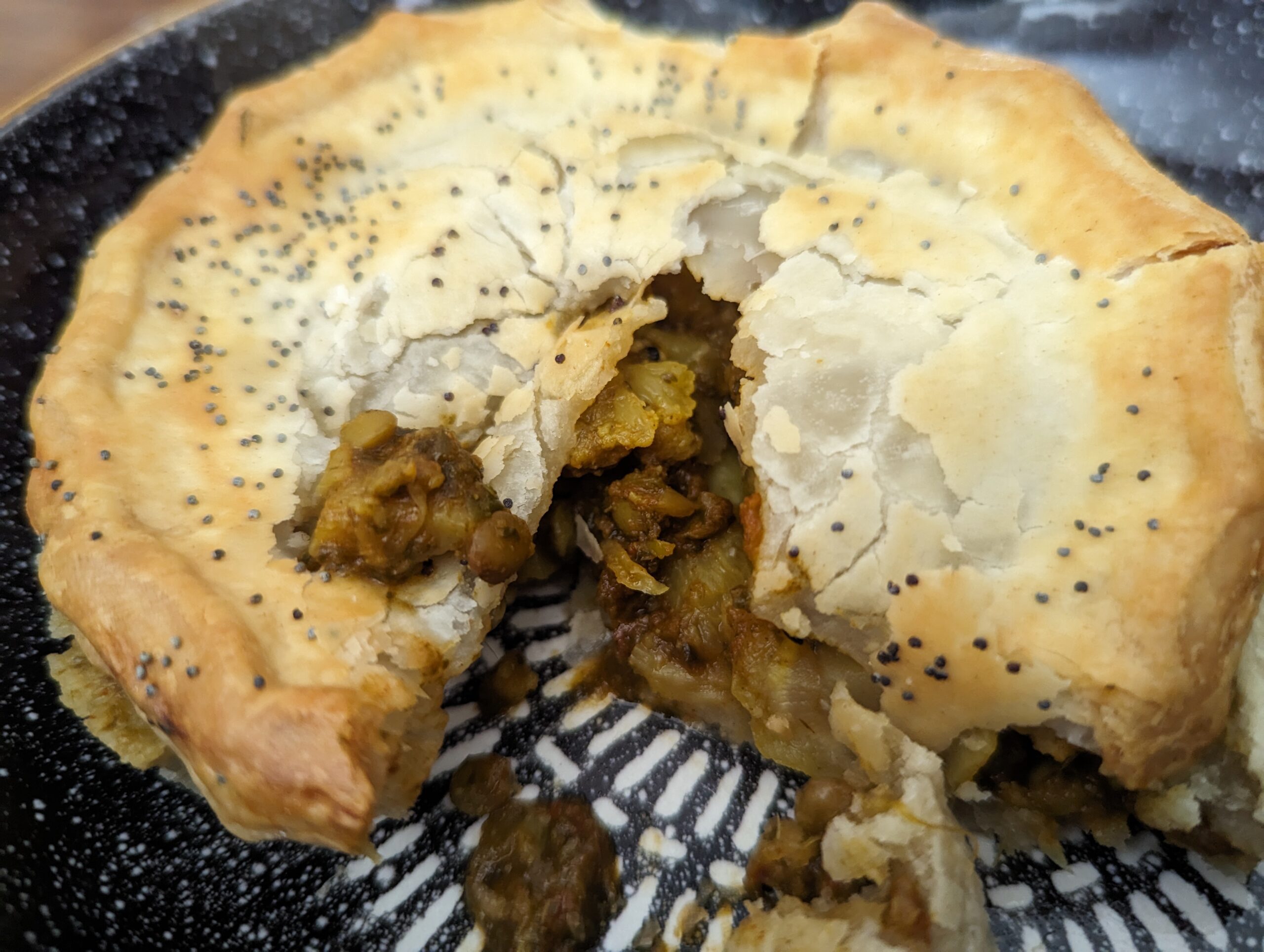 Not strictly anything to do with curry (although they make a very acceptable Samosa Pie) but I wanted to give a shout out to the people who make these fantastic pies.
I moved to Yorkshire a little over a year ago and was lucky enough to find them online. We've since ordered 3 or 4 times (they sell in packs of six) and have tried pretty much every pie they have.
I would recommend a taster box is they way to go, they cater for all, both meat eaters and vegans / vegetarians. I am happy with either so would say my personal favourites so far are the Steak and Kidney and the Wild Mushroom and Nightmare Porter. Both are proper pies with a great crispy pastry that so far has never collapsed after cooking and with a generous filling. You can actually see the ingredients, it's not just some indeterminate brown goo that you get in many-mass produced products.
Least favourite? Well none really. It's all down to personal taste but they all pretty much tick the box so far. I haven't tried the Chicken Saag and Bomaby Potato yet, but am certainly looking forward to it.
Our favourite combo, Saturday lunchtime, your pie of choice, mushy peas, brown sauce and a cup of tea. Heaven.
Give them a try here: https://www.yorkshirehandmadepies.co.uk/
Just to add – this is not an affiliate post, we have no connection to them, haven't been paid to write this and bought all the pies ourselves.