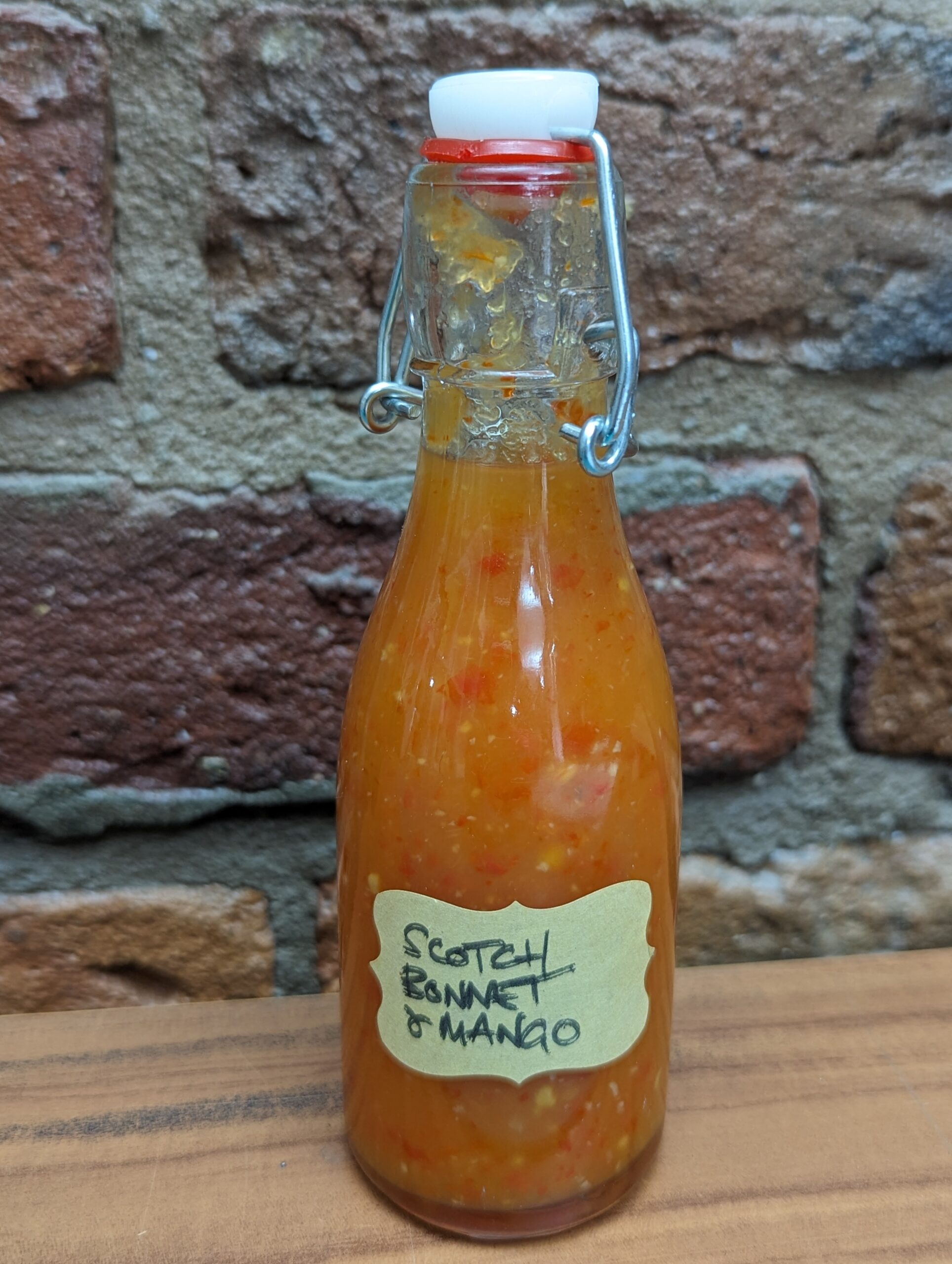 It's always nice when someone gives you a present, so today my friend Gary brought in some of his homemade Scotch Bonnet & Mango Sauce.
So we immediately hot footed it off to Lily's to buy some of their excellent samosas to give it a taste test.
Here's what we thought:
WOW – you certainly get a kick from the Scotch Bonnets but this is well balanced by the sweet mango making this a perfect dipping sauce with the samosas. It doesn't have that overly sickly sweet taste that some mass produced sauces have, but a clean, hot taste and pours easily from the bottle.
So it's a great sauce, unfortunately you cannot get hold of it (unless you know Gary or he ends up on Dragon's Den), you will just have to make some yourself. But don't worry, the recipe is below.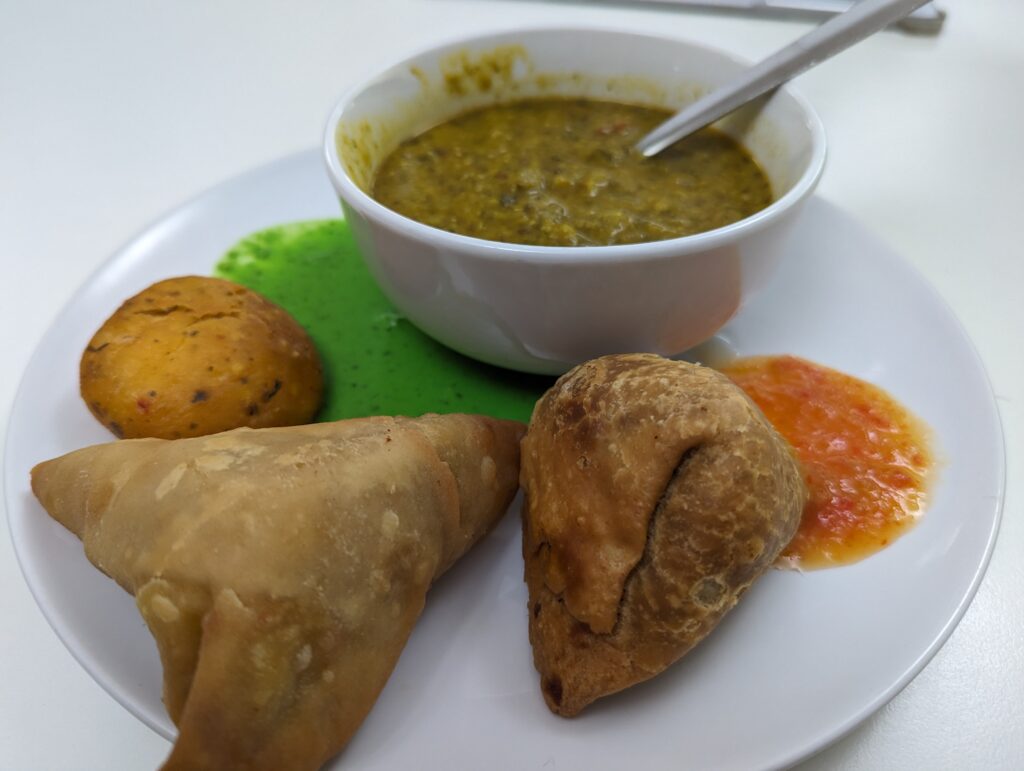 (The Lily's dhal and samosas were excellent too by the way.)
Gary's Recipe
Ingredients
6 small scotch bonnet chillis with seeds chopped (or 2 large ones)
90ml white wine vinegar
50ml water
1 whole large mango skinned and diced
1 small shallot diced
Tablespoon of brown sugar
Method
Fry the chillis and shallot on low heat for 15 minutes in a teaspoon of olive oil
Add the chopped mango, vinegar and sugar, simmer for 10 mins
Add water and sugar, simmer for 5 mins to reduce
Stick blend until smooth
Makes 125ml
Sterilise bottle or jar before adding sauce and it will last for 6 months
If you have your own homemade recipes you would like to share then send us a photo and recipe and we will make the famous! (Well no actually famous just marginally better known than before).