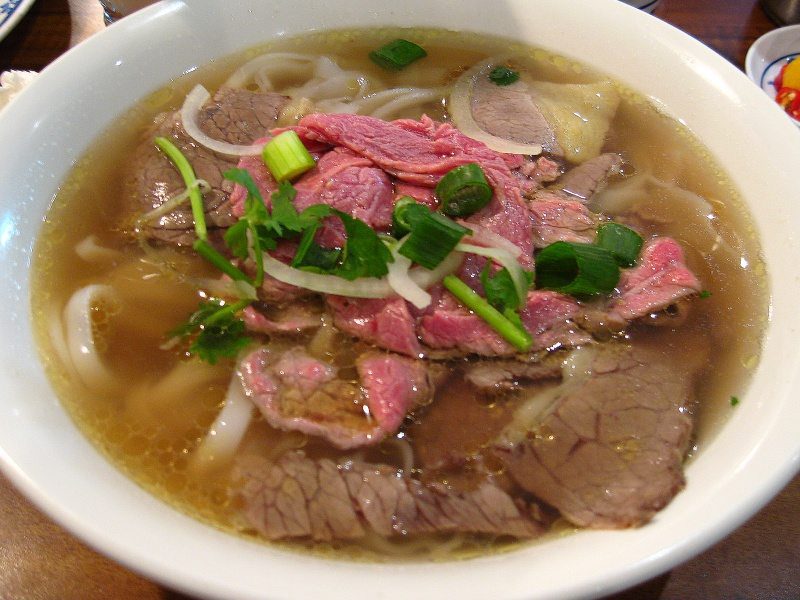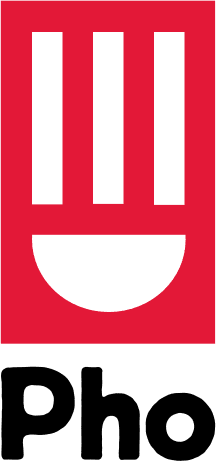 Having visited Vietnam for the first time last year, it was great news that Pho decided to open up in the newly refurbished (almost) Corn Exchange in Manchester.  If you're not familiar with Pho it is the Vietnamese national dish and is eaten all over the country. It's basically a large bowl of soup with your choice of ingredients and a large measure of fresh herbs served on the side that you add to your own taste.
You can also add various sauces like chilli, to flavour the broth and make your own dish – it's lovely and well worth a try.
So now on to Pho itself, here's our 60 second review…
Ambience 8/10: It's an ultra modern design, laid out over several floors and has a great feel to it. As the Corn Exchange itself is still having the finishing touches done, some of their facilities, like the outside dining in the central plaza area, aren't perfected yet, but it will be great when these areas are complete too.
Service 9/10: The staff are very new (obviously) but they were very friendly and made every effort to explain the menu to those who weren't familiar with Vietnamese food. Also the owners are to be commended for making a special effort to employ some locals and give them the opportunity to develop themselves.
Food 9/10: We tried Nem Nuong (meatballs) and Canh Ga (chicken wings) for starters, both were excellent, then we had one Pho (ga) and one Com Tam (Ca-ri) and once again really happy with them. Whilst the fresh herbs aren't quite as fantastic as the stacks you receive in Vietnam it tasted just as good to us. The curry dish was along the lines of a Thai green curry and very enjoyable. (Apologies to Vietnam for slaughtering your language).
Overall 9/10: This is a brilliant addition to the Manchester dining scene and we will certainly be going back. Thoroughly recommend you give it a try.
To see their full menu visit their website here.
*the Pho photo shown in this review is not taken at their restaurant – my photography was rubbish when we went.