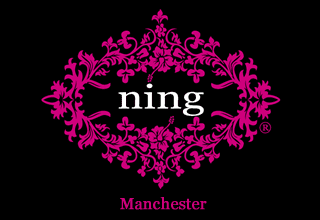 Malaysian food is an exciting and relatively new addition to the UK's culinary scene and one of the leading ambassadors for Malaysian Cuisine is Norman Musa of Ning. Ning's original venue is based in Manchester's Northern Quarter and they have recently opened a second restaurant in York. They also offer cookery masterclasses, cook books, culinary tours and a host of other products and services.
Rather than enduring another night of tension watching England, one of the CC team decided (on his wife's birthday) to celebrate at the Manchester restaurant.
Here's our 60 second guide to Ning Manchester
Ambience 7/10 – we loved the decor and feel at Ning but thought the 2 seater tables were a little tightly packed so as people moved to and fro they couldn't help squeezing by you. The restaurant isn't the biggest and there was a large party at one end so this may have been the reason.
Service 8/10 – Attentive and very quick, we were seated instantly and the staff were lovely. Our only comment is that we were asked twice for most things (drinks order, food order and so on). Rather this than being ignored any day!
Food 8/10 – The menu has some familiar dishes and some that were totally new to us. We loved the Chicken Murtabak starter but thought the dipping sauce with the Soft Shell Crabs lacked any bite. For mains we had Daging Masak Kicap which is a slow cooked topside of beef dish and was really excellent. Our other main was Nasi Ayam which illustrated some of the differences with Malaysian food. This is a chicken breast with rice and is served with a soup – an unusual combination for those new to this style of cooking. The chicken was delicious but we weren't sure how to combine it with the soup.
One really nice and unexpected touch was the arrival of the world's nicest chocolate brownie and ice cream with a candle for the birthday girl. And we're not kidding; the brownies were fantastic.
Overall – we had a really nice evening, the restaurant was full (on a Tuesday!), the service was good and the food was a mix of some great dishes and some that we're glad we tried but may not be favourites in the future. It's good to have somewhere new to go and something new to try.
For more information on Ning visit their website here and if you want to know more about Chef Norman Musa visit his website here.