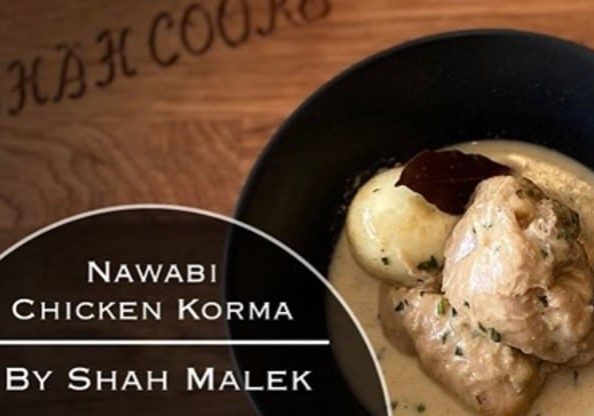 Our guest chef recipe today is from Shah Malek who is the chef director of Rivaaz Lymington and Thali Ho Indian Kitchen.
He describes this dish as "The original Chicken Korma. This is the dish that has been adapted to make the Korma that is served in so many of the Indian restaurants up and down the country. It's delicious with any breads or rice and is perfect for kids too!"
As the recipe has no chillies it is a mild curry so great for those who prefer little or no heat.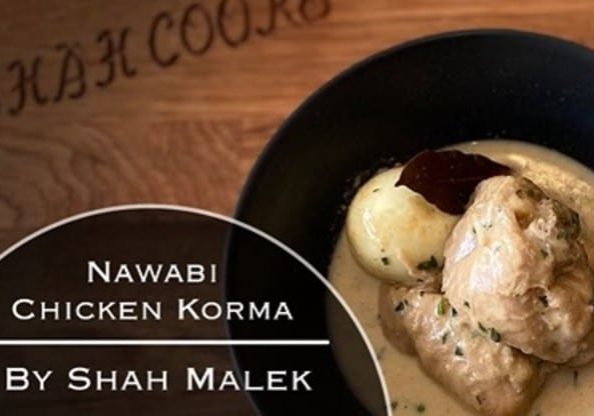 How to Make
Nawabi Chicken Korma
So we're not going to do a long method description on this one as Shah Malek as done a very easy to follow video on his YouTube channel.
So here's how to make this authentic version of the very mild Nawabi Chicken Korma.
Ingredients for
Nawabi Chicken Korma
600g chicken (preferably on the bone)
75ml single cream
4-8 Hard boiled eggs
4 small/medium onions
2 1/2 tablespoon butter ghee
1 tablespoon oil
2 tablespoon garlic & ginger paste
2 heaped teaspoon cumin powder
3 pieces of cassia/cinnamon
6 green cardamom
1 teaspoon salt
Boiling water
Chopped coriander