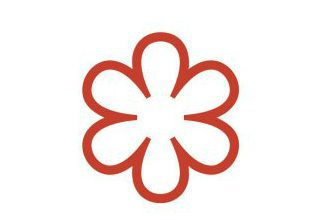 The Michelin starred restaurants for 2013 have recently been leaked through Michelin's own 'Via Michelin' website. While looking through this list we spotted Trishna restaurant in Westminster, London and we thought it was about time to give some recognition to some of the curry restaurants that have reached the top of the pile.
So, here's our guide to Michelin star curry……
Quilon 
Specialising  in cuisine from the South-West Indian coast, Quilon pride themselves on being able to deliver this particular style of Indian cooking outside of India. Their chef, Sriram Aylur, has worked all over the world including The Maldives, USA, Nepal, Sri Lanka, Australia, Africa and the Middle East. Aylur was ranked as one of the top five Indian chefs in 1997.
The restaurant is based in London and the menu is based mainly on seafood. It is easy to see, just from looking at the credentials of the chef, why this restaurant has achieved and maintained its Michelin star.
Dine here for £24 at lunchtime or £43 in the evening.
Rasoi
'Rasoi' means kitchen. This Chelsea-based restaurant is situated in a traditional London townhouse and if you are planning on paying a visit, you must ring the door bell before you may enter.
The restaurant is the result of the hard work of a husband and wife team  who opened the curry house in 2004 with the aim of serving Indian food with an ever-evolving philosophy. As a smaller restaurant, the emphasis of the experience is on excellent and personal service.
Dine here for £27 at lunchtime or £59 in the evening.
Trishna
The newcomer on the list of Michelin star curry houses. This restaurant is based in the heart of Marylebone Village in London and is the sister restaurant of the 'Trishna' in Mumbai, India.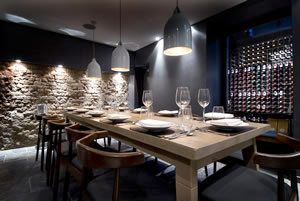 Like Quilon, the restaurant claims to serve traditional Indian cuisine, however according to  some internet reviews of the restaurant, it appears that the food may not be as authentic as it is claimed to be. Although it is questionable whether their food is traditional Indian, the restaurant has a Michelin star for a reason.
Dine here for £19 at lunchtime or £37 in the evening.
It is great to see curry restaurants with Michelin stars, showing that Indian cuisine can be cooked to excellent standards. However, it would be nice to see more of these Michelin stars outside of London!