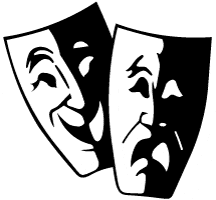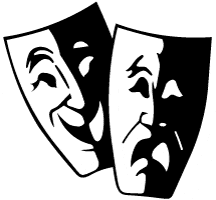 Many people have a passion for curry.  Some people show their passion by eating it, others by cooking it.  Some, like us here at Curry Culture, choose to write about it.  One composer is taking his love of curry, and the culture that surrounds it, one step further.  Tim Riley is writing a musical all about curry! Set in the mid-eighties, the story depicts a time Riley describes as the 'Balti Boom', when curry houses became the place to eat.  The musical pays tribute to a marriage of Eastern and Western cultures with its title Half 'n' Half, the British name for a curry dish served with both chips and rice.
According to the Welsh writer, the front of house staging and the backstage chaos of the kitchen in many curry houses can be likened to theatre.  But is curry a bizarre theme for a musical, or a brilliant one?  Either way, Half 'n' Half has afforded Riley the chance to cook and sample his favourite curry dishes in the kitchens of his local Bangladeshi restaurant – all in the name of research.
The writing of Half 'n' Half is well underway, but in the mean time, find out more here http://timrileywriter.wordpress.com/, where you can also listen to Riley's 'Curry Love Song'.