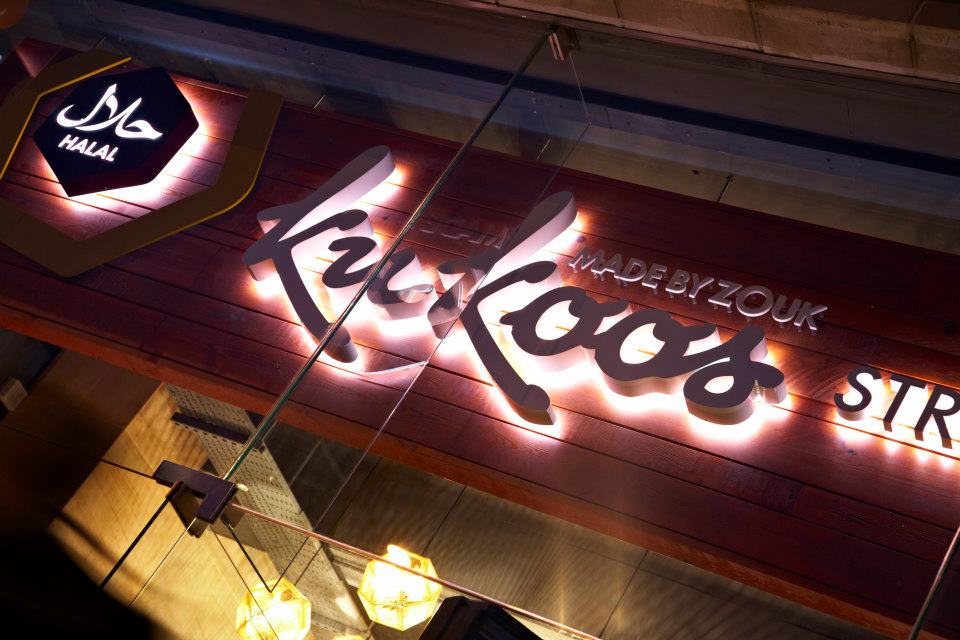 We have talked about the rise of street food previously on Curry Culture and our latest news feature is following that trend. Kukoos Street Food has recently opened up on Manchester's Oxford Road with an interesting take on the way food should be served.
Kukoos promises to serve 'sunshine for the soul in generous measures,' with food from India, Morocco and the Lebanon. Putting the fun back into food, Kukoos appears to be targeting the lunchtime business men and women, serving up takeaway wraps for those on the go, while also catering for those who might not be in a rush who simply want to spice up their day with a dall soup or a chicken biryani. Along with the authentic street food, Kukoos have come up with authentic juices and yoghurt smoothies, with flavours ranging from mango and mint to banana and lemon.
The restaurant boasts real high spec decor which showcases the food as the centre-piece of the restaurant. With its up-market look you may be forgiven for thinking that Kukoos is a pricey Indian restaurant. However, this is where their unique take on food comes in. Kukoos is simply a hub for good quality street food, so this means street food prices as well. For £5 you can get a soup and a wrap meal deal.
Kukoos opened with a bang last month by launching 500 balloons each with a voucher for a free meal attached. Later that day, the restaurant received word, via twitter, that one of the balloons had reached as far as Llanferes in North Wales and the lucky balloon-finder promised a trip to Manchester to claim the reward.
So, are we going to start seeing more and more street food restaurants popping up around the UK? There does seem to be a market for these kinds of places, albeit a niche for now. But in the UK where being on the street usually means getting rained on, we think it might be nice to get some street food from indoors. Let us know what you think, tweet us @CurryCultures, or share your thoughts on Facebook.