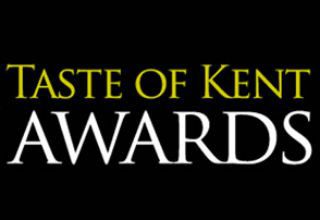 On the 8th of March, The Ambrette restaurant in Margate, Kent, picked up the award for Kent restaurant of the year.  The style of food on offer here has been described as a 'marriage' between contemporary English and Indian cuisine.  It is interesting to see how this restaurant, which provides a very distinctive and unique style of food, triumphed over all other Indian restaurants in the region.
Year after year we see curry awards piled upon curry awards.  Every single curry house in the country seems to have some form of award for 'best local curry' or 'best Indian restaurant in the Midlands'.  But how often do we see these same restaurants challenging for awards dedicated to the catering industry as a whole?  Curry is only one sub category of food and there is no reason why it should not be celebrated as an industry in its own right, but are curry awards really indicative of excellent quality?
What we would like to see is curry restaurants picking up awards because their quality is so excellent that it beats every other restaurant, whether it be Italian, French, Mexican or American.  So, in this sense, it is both good and bad for the curry industry to see The Ambrette winning their award.  While it shows that curry is capable of winning awards, it also shows that perhaps traditional Indian restaurants need to up the ante in order to compete with more groundbreaking establishments.
Awards for curry are fine and some of them are actually worth more than the paper they're printed on, but in all honesty, the certificates you see hung on the walls of curry houses have become more of a decoration than a unique selling point.  No more 'Best korma of the week'.  We want to see traditional curry restaurants as serious competitors for general food industry awards.
What do you think?  Should curry houses become more innovative in order to improve their status in the food industry?  Or do we really need awards to put a stamp on the quality of our favourite local, traditional curry house?  Let us know via Twitter and Facebook.