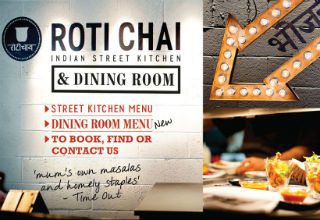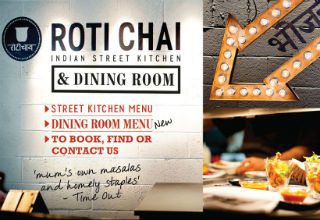 Last month, the Roti Chai street kitchen and dining room celebrated its one-year anniversary. While Roti Chai does have an indoor dining venue, it's the street kitchen which is of particular interest to us.
The all-day diner-style Street Kitchen serves traditional Indian street snacks and rustic 'Road & Rail' curries for diners on the move. Although street food is not an entirely new concept,  it is a huge hit in the United States and of course parts of Indian and the Asian subcontinent, but the UK is not extremely well known for its street food. In particular, you'd be hard pressed to find a street curry.
But could the success of the Roti Chai street kitchen inspire others to follow suit?
Innovation in the curry industry is often limited to a few leading restaurants with larger budgets and whose chefs are among the best in the industry. But street food stalls do not require anywhere near the same kind of start-up costs as restaurants do and with the increasingly fast-paced lifestyle of city-dwellers, street food is fast becoming the best option for lunch times. So this could be an opportunity for curry houses to move into the street food market. It's also encouraging for people who are looking to open restaurants but can't afford the start-up costs. We've talked about the curry crisis on Curry Culture quite a lot and street food could be one of the solutions to the problem.
Some people may have reservations about the quality of street food, but Roti Chai has shown that just because the food is not served in a restaurant, it doesn't mean it has to be bad. The quality of Roti Chai's indoor dining venue has been translated into their outdoor product and Madhur Jaffrey is just one of many of the industry's leading people who are fans.
In an industry that's gasping for new ideas, could this be the way forward for the industry? Let us know what you think on our Facebook page or Twitter feed.