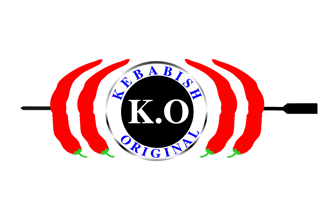 A couple of members from the CC team who wanted to enjoy an Indian somewhere different, decided to go and experience the thrill of the grill at Kebabish Original in Blackburn, an unlicensed restaurant popular for their grilled food.
Kebabish Original are a UK franchise with around 60 restaurants mainly in Greater London and the South of England but also in the Midlands and the North.
Here's our 60 second guide to Kebabish Original, Blackburn
Ambience 7/10 – Kebabish Original is based in a popular Asian area of Blackburn but it is not your typical sit-down, tablecloth restaurant. The atmosphere is very chilled out and mellow. Kebabish is spacious and possesses an Indian vibe with its Bollywood music playing in the background. This however, is a little too loud at times making it difficult for you to chat with your friends but after a quick word with a friendly member of the staff the music was turned down slightly.
Service 8/10 – Very fast as we were seated immediately and were also asked our preference on where to be seated which was nice. The staff were friendly and were always close by if anything was needed – better than sitting around and waiting to catch the waiter's attention.
Food 8/10 – The menu was easy to read and the prices were very reasonable. We ordered a Mixed Grill to share between two which included lamb chops, chicken tikka, seekh kebabs and chicken wings that were all cooked in a spicy sauce with a vegetable stir fry. This filled us up very quickly but the food was too delicious to leave behind so we asked for the leftovers to be packed up, which we enjoyed later!
Overall – We enjoyed a lovely meal that didn't take too long to be cooked and it was reasonably priced. If you like traditional Indian food then this is the place to go. The restaurant has a great atmosphere and the staff make you feel very welcome.