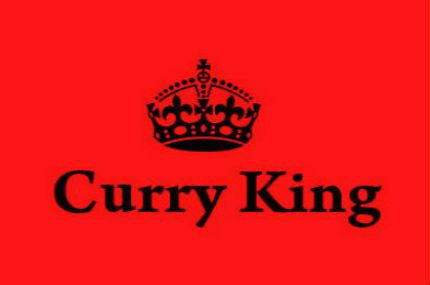 Some years ago Chicken Tikka Masala turned up from India and stole British's hearts. Since then its status as the nation's favourite dish has been indisputable. However it wasn't the only title it conquered, it also became the most popular takeaway, overtaking the fashionable pizza and the beloved hamburgers. 
But now it seems that our taste in curries has finally moved on, and that CTM (as it's fondly known in the industry) is being replaced. Obviously, after so long time it still has a place in our hearts, but accordingly to Chaat! Magazine, Jalfrezi, a much hotter dish, is the strong candidate to be British's new favourite curry.
This step forward to more spicy dishes may be due to a wider knowledge and a greater understanding of Indian food by dinners, and has as a result a more adventurous approach to unusual dishes.
Why are we moving away from Chicken Tikka Masala?
One reason could be that Indian food fans have become bolder with time, and after years of experiencing the same flavours over and over again, they have decided to take the path to discover different Indian tastes flavours.
Another reason may be society's desire of eating more healthily, even when they make a traditional comfort food like curry.  The fact that when served with a pilau rice and plain naan bread, Chicken Tikka Masala contains a huge 1,338 calories doesn't help us to be as keen on it as we used to be.
Dipna Anand, of third generation Indian restaurant Brilliant, in Middlesex, has, in deliberate acknowledgement of the off-putting guilt induced by a hefty curry, begun marking "Healthy Options" in little hearts on her menu. She also includes their calorific value, and finds this has led to a vast increase in orders for lower-calorie dishes such as tandoori.
Jalfrezi, the new Curry King
According to a new poll, the Jalfrezi, a hotter dish cooked using green chillies, is the most popular choice in Britain's 10,000 Indian restaurants. With Madras, another hot dish that contains large amounts of chilli powder, coming second. Chicken Tikka Masala only manages to get to eighth place.
Dave Jenkins, editor of Chaat! said: "It's really interesting to see that Jalfrezi has topped the list. Being a spice lover myself, I think this is great news. People have been depending on the milder curries for too long now, so it's great to see some more adventurous dishes topping the list."
Well, whether you like it or not, Chicken Tikka Masala has been dethroned by Jalfrezi. Is the new Curry King appealing to you?