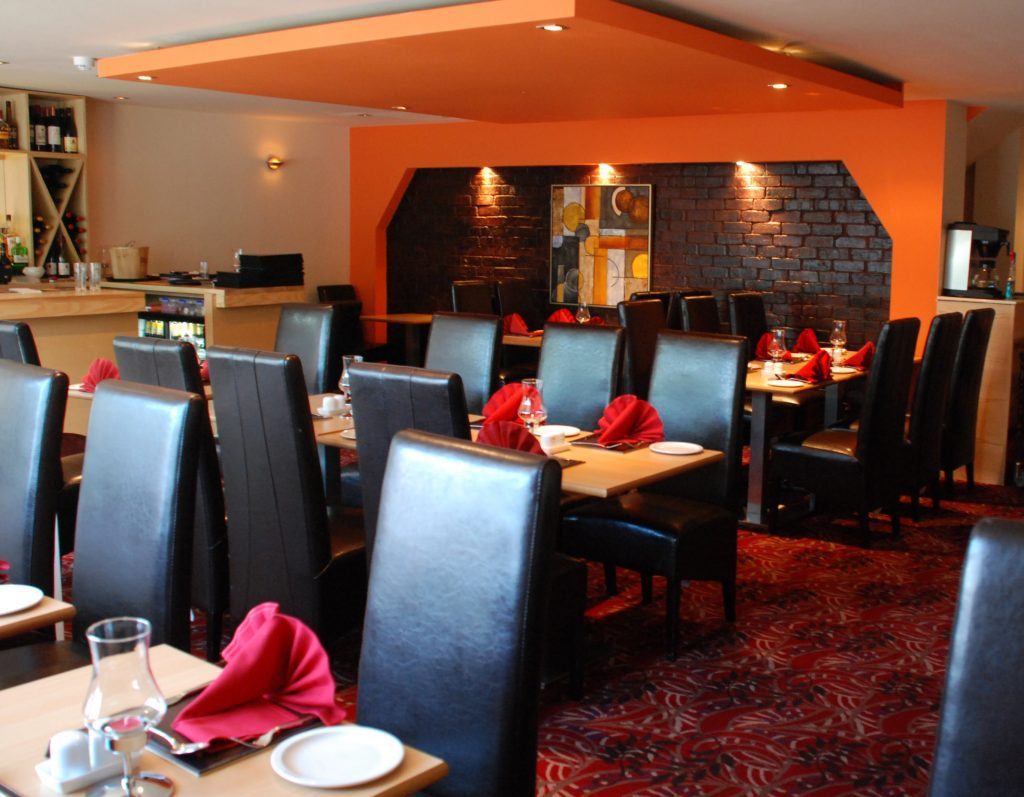 The Jahan Group have three restaurants and a take away in Cheshire and Merseyside.  Their reputation for quality precedes them and a friend and I were keen to experience the best this family-run company had to offer.  We visited the Jahan restaurant in Lymm, a quiet leafy suburb of Cheshire one night last week to see what all the fuss was about:
Ambience – 8/10
As expected from a village restaurant the venue is small (approx 40 covers) and traditional, but with a modern edge; you know you're sat in an Indian restaurant but with vibrant orange and brick effect walls, some tasteful artwork and elegant soft furnishings, it's welcoming and stylish.  Branded crockery is a nice touch and raises the standard.
Service – 6/10
There was a slight delay in any initial acknowledgment when we first arrived.  Once seated drinks orders were taken and arrived promptly.  There was again regrettably some delay in placing our food order whilst another table were paying and leaving and another were served their meals.  From then on the service was pleasant and attentive.  We didn't have starters and were informed there would be around 30 minute wait for our mains.  This wasn't a problem and to be expected as the menu states every dish is cooked fresh (something they don't compromise on!) and was worth the wait.  They served a jug of water when our meals arrived without us asking, checked our satisfaction with the food after a couple of mouthfuls and plates were cleared promptly when we had finished.  Subsequent drinks orders and the bill arrived without fuss.
Food – 9/10
The food is genuinely some of the best I've tasted.  There's a great selection to start with, with some really exciting and unique specials including the Chilli Chingri (a lobster stir-fry with ginger and spring onions) and the Nepalese Chicken (cooked with exotic spices, chillies and a sweet rich sauce) which we ordered.  We also chose the Chatt Mosallam; lamb tikka with generous spices, chickpeas and garnished with roasted cashew nuts.  The attention to detail in the ingredients they use and the fact the dishes are individually cooked shows.  The spices are expertly balanced, the meat as soft as butter and presentation first class.  Even the side dishes weren't left lacking; the mushroom fried rice and garlic and peshwari nans were all highly flavoursome.
Overall
Our first visit to Jahan did not disappoint.  We can forgive the hiccup with the service at the beginning as the food more than made up for it.  We can't wait to go back and are already planning a tour of their other venues.  Two very happy diners!
To find out more about Jahan visit www.jahangroup.co.uk