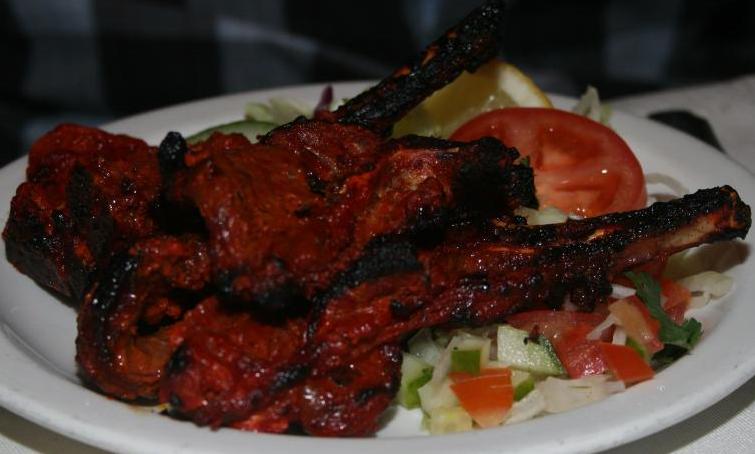 Guest blogger Sharon Byrne has been out and about sampling some more delights in here local area and is back with another review for us….
The Heatons Tandoori is a  stalwart of the SK4 culinary scene.  A leading light in the tradition of providing great food at excellent prices, it's occupied its prime position on Shaw Road for over 25 years. Owner Abi Aziz  has built a mini-empire, with other restaurants in Longsight and Salford and the latest addition, Cafe Amma in Wilmslow.  A further outlet is to be added very soon.
The Heatons Tandoori has an enviable reputation so we had lots to look forward to on our recent visit:
The menu isn't that unusual, but its secret weapon is in the kitchen.  Head chef, (and original owner, 25 years back) Manik, heads up operations – regulars know his style so well that they can detect when he takes a rare day off!  He's introduced some amazingly popular dishes that have helped to build the restaurant's reputation as one of the most popular for miles around.  Abi happily admits that Manik rules when it comes to the food and ingredients.
To test him we started with one of the restaurant's most popular dishes, the Tikka lamb chops (credited to Manik's wife who invented it!).  Sweet, succulent lamb chops are marinated in a zesty tikka sauce and then cooked in a clay oven until sizzling, oozing flavour and bursting with aroma….add just a squeeze of lemon juice and you have heaven on a plate.  We followed with a wonderful variety of Bengali & Kashmiri-inspired dishes, prepared for us by Manik and Abi's guest chef.  Hot & sweet minced lamb, chicken kofta in a light & creamy coconut flavoured sauce, aromatic fish konkani and old favourite, chicken sagwala; juicy, spicy & smothered in creamy spinach.  All accompanied by perfect plain boiled rice and the fluffiest peshwari naan bread: light as a cloud and sweet as a baby's breath!
Abi attributes his success to 3 key points: food, service and price.  The food is top notch, testament to which is the fact that Heatons Tandoori rarely has an empty table.  Service is of that old-fashioned variety we all wish could be replicated in every restaurant; a place where customers quickly become friends and friends are treated like honoured guests.  Price… I don't really care by now to be honest; they could have charged us twice and we'd still have thought it was worth it!
Sharon's contribution come courtesy of Moor Mag.