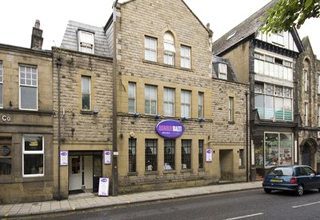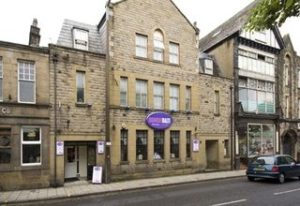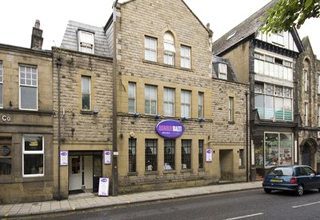 Hidden inside one of Lancaster's quaint, stone-clad buildings, from the exterior Bombay Balti can easily be mistaken for a luxury townhouse as opposed to an Indian restaurant. Located a little off the beaten track, Bombay Balti has the potential to be a pleasant and relaxed place to dine. Here's what we thought when we popped in for a bite to eat…
Ambience – 5/10
Upon arrival at the restaurant, customers are greeted with a beautifully modern lounge and bar area providing a great place to have a drink whilst waiting for a table. Disappointingly, the same cannot be said for the restaurant interior which appeared drab and out-dated in comparison. Ugly brown booths separate tables on the far wall and depressing décor oppresses what could be a magnificently spacious restaurant area. Shoddy laminated menus detract from what seem to be a set of carefully prepared and appealing dishes.
Service – 5/10
Seated at a table for four, when we had specifically booked a table for two, we were jostled into the corner by the waiter's station despite a choice of empty, and more pleasant, tables which were also unoccupied. A large grease stain on the table runner seemed to go unnoticed by the waiter as he cleared away the extra place settings. Another waiter lazily peered around the service stand to take our order instead of coming to the table and had to be prompted later in the meal when he forgot the pilau rice.
The staff were friendly enough, offering us a complimentary measure of Baileys after our meal, yet some silly little service errors spoiled what would have been a nice meal.
Food – 7/10
Opting for a sweet and creamy Pasanda seemed to be a sensible choice. A delightful combination of yoghurt, cream and spices with raisins and almonds, perfect for the most sensitive of taste buds. An impressive set of chef's specials stole the show including an interesting mix of pineapple, bananas and lychees to make up a Malaysian Biryani.
Overall
It seems the owners of Bombay Balti are more focused on the takeaway trade, with their lavish reception area and 'order online' service, than the much-needed upkeep of their restaurant. The food was nice overall, shame about the service.