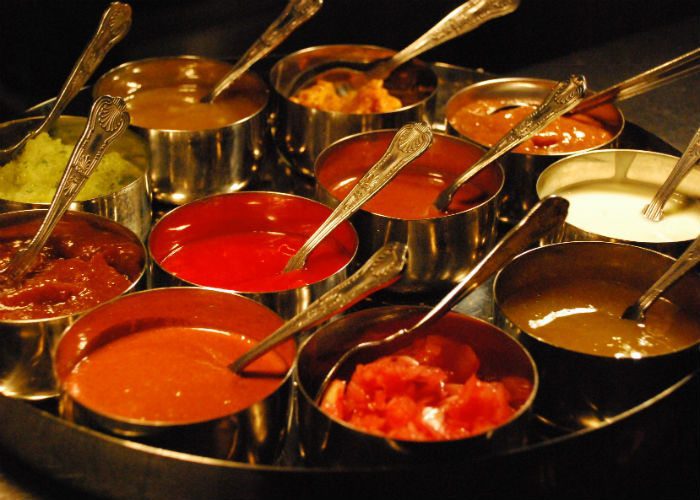 I've been a regular visitor to the Indian Ocean for many years so this review is pretty much bound to be seen by some as biased but read it anyway, you will be glad you did.
After many months of badgering and a few taste tests with regulars, the Indian Ocean has introduced a Thali menu and here's our 60 second guide to our first visit to try the finished product:
Ambience 8/10: OK it's starting to look a little worn around the edges but the staff are great and the welcome is always spot on. There's a separate bar area if you want to met up before hand but we went straight to the table.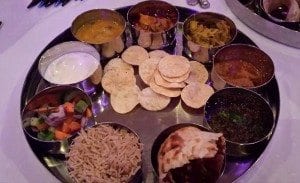 Service 7/10: The Thali came with a huge Chutney platter to start with and while all of this came out promptly the gap between taking our starter and drinks order and then taking the Thali selection was too long. If you've never had a Thali then you're in for a treat and the waiters did a great job explaining it to my friends.
Food 9.5 / 10: Rachael described it as the perfect Indian meal. High praise indeed but the Desi Chicken Karahi is fantastic and when combined with two other curry choices (Keema Palak and Punjabi Lamb Qorma) and all the other dals and bhajis it is a really delicious combination. If you haven't tried one go now, there's milder choices as well as vegetarian options.
Overall 8.5/10: Great food, slightly slow service but overall well worth a visit.
Check out the full Thali menu on the Indian Ocean website.