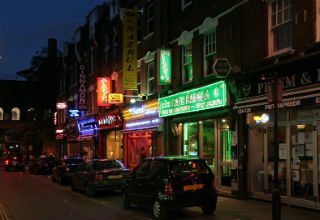 30 years ago Britain's high streets met curry with scepticism and suspicion, they didn't know that curry had arrived to stay and to dramatically change the culture of food in this country. Curry houses brought the British out of their homes to eat, changing the way we think about restaurants; dining out wasn't only for an occasion anymore, it became something we could do midweek because it was affordable.
But while we now see curry restaurants as a regular indulgence, it wasn't always this way. Owners needed to use their wits to get people into their restaurants. And their USP was this; come after the pub closes, have a few pints, eat tasty food you can't eat at home and stay until 2am or 3am. These were strong selling points but the real success didn't come until they served curry with a British favourite… chips!
Enam Ali, founder of the award-winning Le Raj restaurant and the British Curry Awards, declared: 'I started the awards to salute the hard work of the first generation who opened restaurants with traditional Indian food in the 60s, 70s and 80s and had to deal with racist insults – they had no celebrity chefs or mentors to guide them and they put in so much.'
This first generation laid the foundation for today's spice restaurants that have made Britain the best place in the world for curry. Some decades ago was unimaginable that these restaurants would become Michelin-starred, or that we would be able to find naan bread, samosas and curries in every supermarket. And none of this would have happened without the restaurants and curry houses started by the Asian community – Indians, Pakistanis and Bangladeshis.
However, the curry industry is facing a variety of challenges, such as stiff competition thanks to the rising popularity of street food, pop-up restaurants, dinner clubs and food markets. As the choice of food now is so vast, curry restaurants need to be wary of becoming stuck in the past and instead go modern by using social media, improving wine and dessert lists, and maintaining contemporary aesthetic standards.
Besides all these difficulties, the industry's biggest challenge is overcoming a shortage of skilled chefs, as a result of strict immigration rules. Since the introduction of a points-based visa system in 2005, restaurants have been unable to recruit talented, experienced chefs from India, Pakistan and Bangladesh, and more than 100 restaurants have closed as a result. An experienced and talented chef is essential in curry restaurants. European chefs are much harder to train, due to the cultural knowledge that is required. In addition, the language spoken in kitchens and between staff is often Bengali, Hindi and Urdu, which makes it even more difficult.
Alongside the Restaurant Association, Ali is lobbying the government about the issue. And it seems that efforts are paying off! Prime Minister David Cameron made a promise during a guest appearance at the British Curry Awards in November, to help this important industry which has provided Britain's national dish, chicken tikka masala.
You can learn more about Enam Ali and his fight to keep the great culture of curry alive in Britain by visiting his YouTube channel – www.youtube.com/enamaliuk.