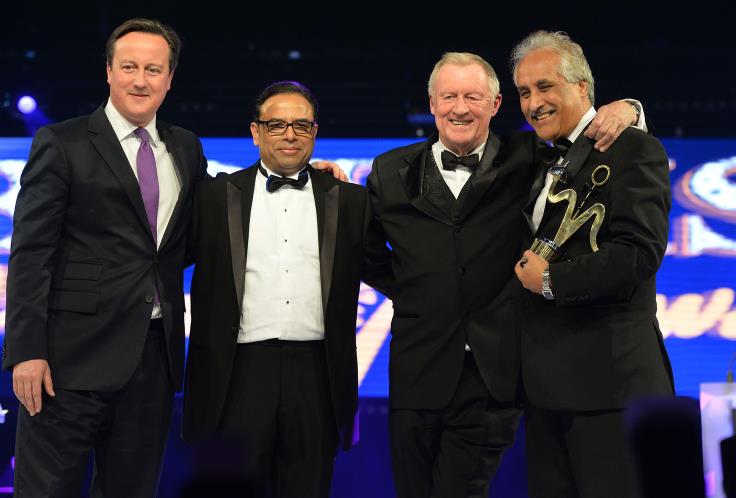 As we announced last week, the "Curry Oscars" – as Prime Minister David Cameron refers to them – were celebrated last Monday 25th of November with a fabulous ceremony hosted by TV presenter Chris Tarrant and attended by chefs such as James Martin, top celebrities and politicians alike.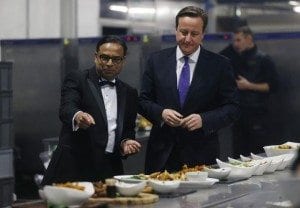 This year's finalists were whittled down from 263,000 public nominations, and in total, over 2,900 restaurants received at least one public nomination in this year's awards. Alongside the awards for the best restaurant of each region, there were two more categories: best newcomer and best takeaway; this last one being of great importance when we bear in mind that at the moment Indian food has overtaken Chinese and Italian food as the top takeaway in Britain!
Restaurateurs, celebrity chefs and entrepreneurs from across the UK descended upon the event to watch the finalists be crowned the best curry restaurant in their region. The winning restaurants were judged on several aspects including menu choice, wine list, exterior and interior decoration and plate presentation.
Did you miss the ceremony? Want to know who the winners were in each region? Well, wait no more! Check here to see if your bet was a winner…
And the winners are…
Best in South East- Chez Mumtaj

Best in London Central and City- Benares Restaurant

Best in North East- Raval Restaurant

Best in North West- The Viceroy Carlisle

Best in Scotland- Karma

Best in Midlands- Mem Saab

Best in Wales- Bokhara Restaurant

Best in South West- Myristica

Best in London Suburbs- Indian Moment

Best Takeaway- Polash Tandoori

Best Newcomer- Shampan 4 Restaurant
After tucking into a plate of spicy food, Mr Cameron took the opportunity to pledge his government's support for the multi-million pound industry, recognizing that curry had become a huge part of the British identity as well as discussing the necessity of helping to tackle the industry's unique problems, such recruiting from places like India, Pakistan and Bangladesh.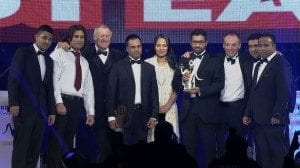 Congratulations to all winners! Did your favourite pick up a prize? Hopefully it did! We are already looking forward to the next year's British Curry Awards – who will be your favourite for 2014? Leave us a comment below!