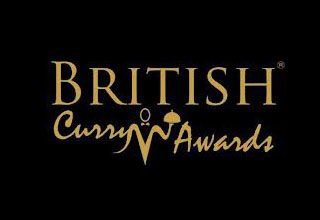 The countdown to the 9th annual British Curry Awards is now on.  They will take place next Monday 25th November at The Battersea Evolution in London. This year will be bigger and better than ever with a new theme promised and a spectacular show being developed by director and producer, Justine Ali, who said  "This year we are pulling out all the stops. It is something you will not want to miss"
Last year's British Curry Awards brought together hundreds of attendants from many different sectors such as leading restaurateurs, business owners, politicians, celebrities, journalists and actors to name a few. And for this year's event, the expectations are just as high. There are already celebrities from the worlds of TV, music and film who have accepted the invitation to attend, as well as many MPs, including senior ministers, and business leaders.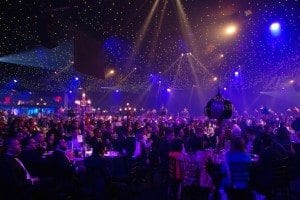 Prime Minister David Cameron was one of the surprises of last year's night, addressing the audience via video link with some encouraging words; who will be this year's keynote speaker? Only 5 days to find out…
The 2012 awards attracted a record total of 270,000 public nominations. This time Enam Ali, founder of the event, expects even more people putting forward their favourite restaurants thanks to the use of new technology and social media. This year restaurateurs can download the free British Curry Awards App and also share it with their customers. For less technologically-minded people there is still a nomination form on the website www.britishcurryaward.co.uk you can use to nominate your favourite curry restaurant.
The growing importance of the takeaway sector in UK induced the organizers to add a new category last year awarded in association with Just Eat, the top takeaway ordering service. This prestigious award  went to Mushtaqs Indian Restaurant in Hamilton, Lanarkshire.
With 2013 British Curry Awards around the corner, we think now is a good time to refresh our memory about last year's winners, so we can let this year's guessing  start!
Best Spice Restaurant North West – INDIAN OCEAN (Ashton-under-Lyne)

Best Restaurant Central London & City – BOMBAY PALACE (Paddington)

Best Newcomer Restaurant Central London & City – CHAKRA (Notting Hill)

Best in Casual Dining – THE CHILLI PICKLE (Brighton, East Sussex)
Awarded Full list 
Haven't book your table yet? Don't wait one more minute, there are only 5 days to go! Book your tickets so you don't miss what promises to be the most amazing British Curry Awards so far.