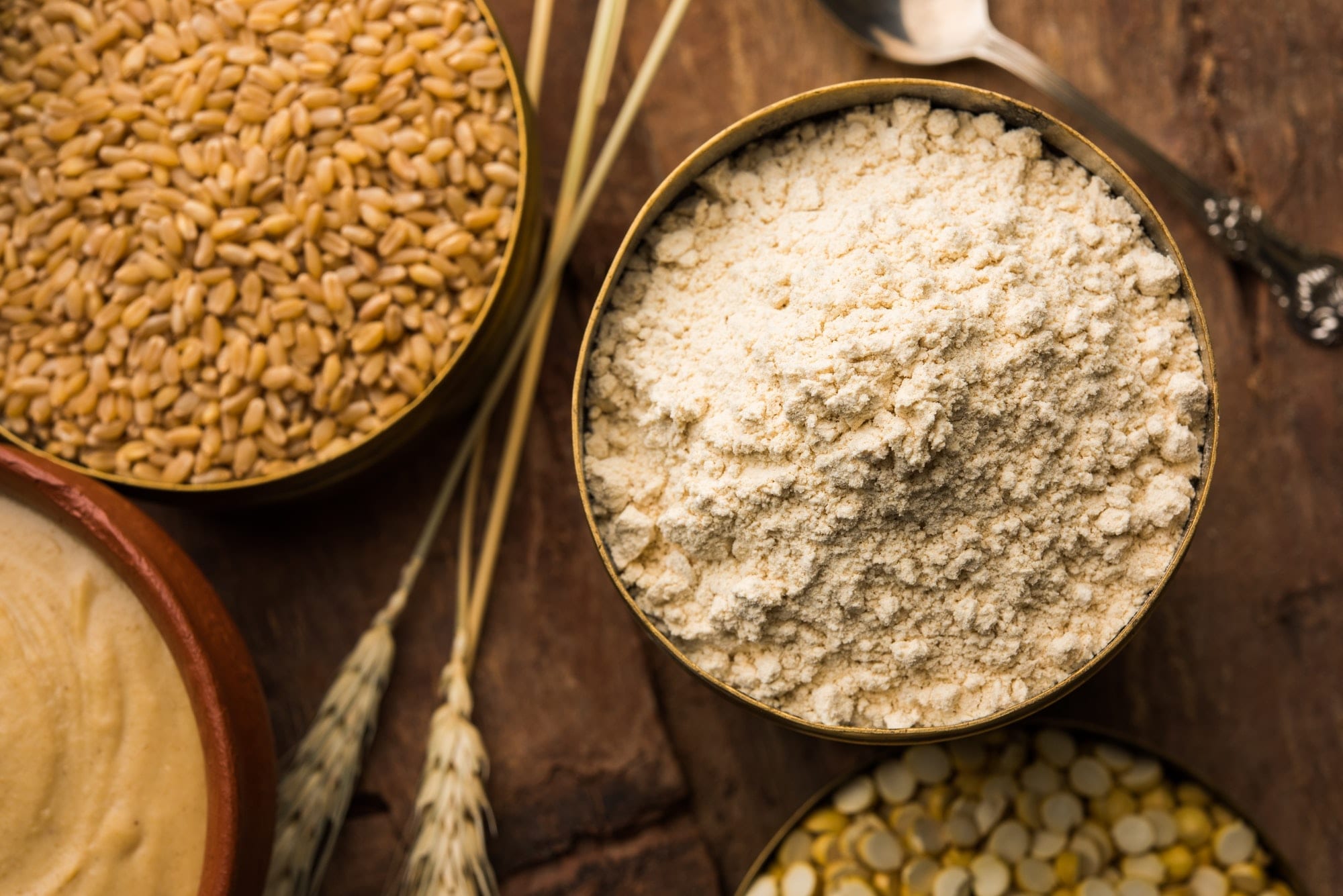 What is Gram Flour?
Gram flour, sometimes know as Besan, is a flour made from chickpeas. Dried chickpeas are ground down to make the flour.
Different varieties of gram flour are made from different varieties of chickpea, for example those grown in Bangladesh are slightly different to those in Sri Lanka but essentially it is the same thing. Chick peas are also known as Garbanzo beans so you may see the flour being described as Garbanzo flour.
Gram flour can be made from both raw chickpeas as well as roasted chickpeas and is widely used across the whole of the Indian sub-continent. Roasting the chickpeas and then grinding them will give you a different flavour to your flour.
What is Gram Flour used for?
As it is so widely available and very cheap and easy to use, many popular dishes will use Gram Flour, many of these dishes have become popular in Indian restaurants so are well known to all curry fans.
We can start with the Poppadom, one of the UK's most popular starters and also widely eaten across Indian, Pakitan and Bangladesh for example.
Then there are the ever popular Onion Bhajis which use gram flour to coat the onion slices and hold the ingredients together hen fried.
And of course many Pakora recipes will use gram flour too, so if you re a budding Indian home chef this is probably an ingredient you should have on your shelf.
How do I make Gram Flour?
Essentially this is a simple process of of grinding and sifting. Use a food processor and spice grinder. Start with grinding the chickpeas to a powder in your blender, then sieve the powder into a bowl and use the spice grinder to grind down the larger bits trapped in your sieve.
Repeat the process in batches until you end up with a fine flour that you can store in a air tight storage jar.
For a more complete step by step guide to making your own gram flour then we like this recipe on The Spruce Eats.
Can I use any other flour instead of Gram Flour?
Gram flour has no Gluten in it so before you consider alternatives it is worth being aware of the possible negatives as Gluten free foods are increasingly popular.
Corn flour or a flour made from lentils or other beans are perhaps the most common replacements for Gram flour.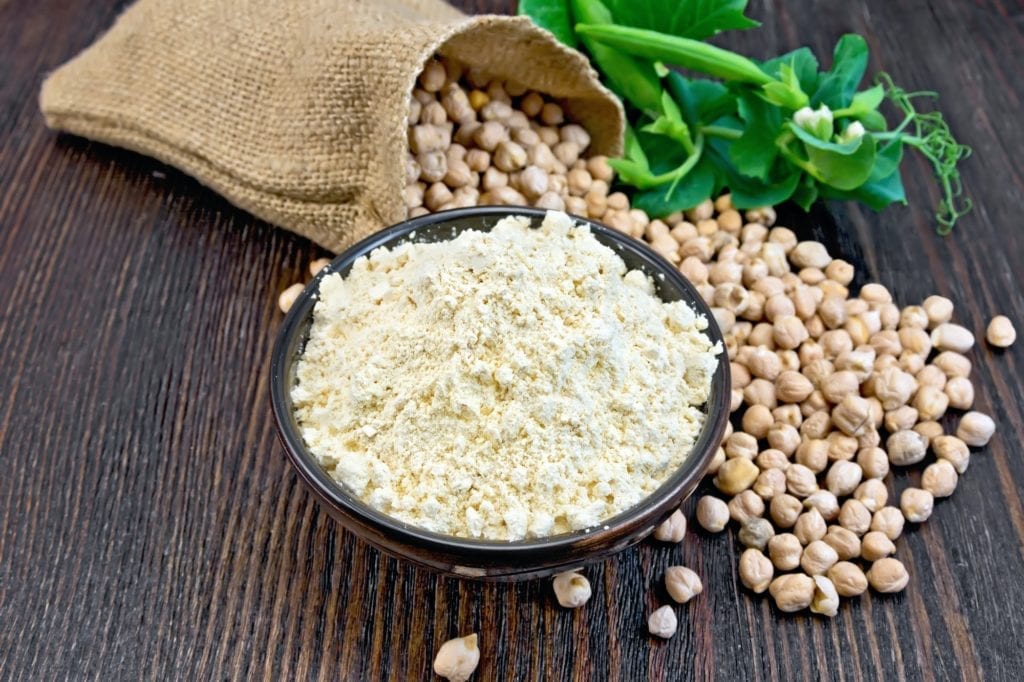 Where can I buy Gram Flour?
Any Asian grocery store or supermarket will sell gram flour and due to the rise in popularity of Indian home cooking it is now readily available in major supermarkets.
A quick Google search shows the following prices:
Amazon – 1Kg of Natco gram flour – £5.45
Morrisons – 1Kg of KTC gram flour – £1.35
The Asian Cookshop – 1 Kg of gram flour – £2.19
We could go on but as you can see, buying 1 Kg should probably set you back between £1 or £2 and if you buy in larger quantities this is going to come down.
Conclusion
So Gram Flour is a simple, readily available flour made from different types of ground chickpeas and is used in a wide variety of Asian dishes including poppadoms and onion bhajis.