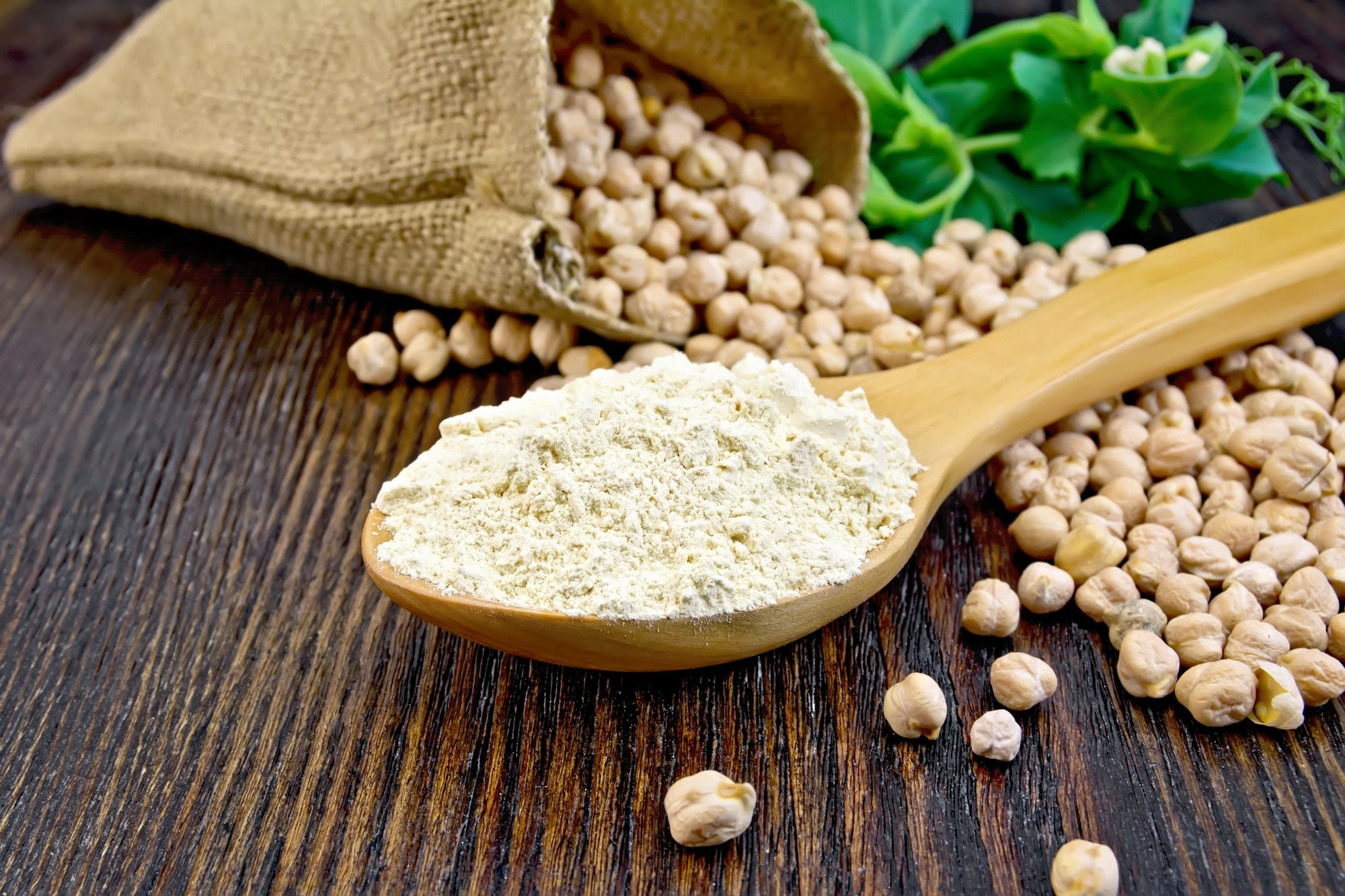 The food of many spellings a popadom is a large round, thin crisp flatbread made of seasoned dough normally from black gram or urad flour that is deep fried in hot oil. There are many local varieties of flour used however, so they can be made from rice flour and potatoes as well as chickpeas.
Perhaps the most versatile thing on the curry menu, the poppodom (or however you spell it) is usually served in the UK as a starter with many different things including mango chutney, red onion salad, mint yoghurt and lime pickle. They are the perfect tool for scooping up something lovely and shoving it in your mouth so as many chutnies as possible as far as we are concerned.
We always like to have some available for the main course for this very reason and on the Indian subcontinent they are generally served as a side accompaniment to the main meal or even crumbled onto the curry or chaat to add a crunchy texture. In some places in India, poppodoms are served at the end of a meal.
Making Poppadoms
Unless you have plenty of time on your hands and a good deep fat frier, popadoms are probably best bought ready made from the supermarket, ready to heat up or eat cold straight from the packet. You can also get them in a ready to fry format when you drop a small disk into the oil and the whole thing expands dramatically.
As with all Indian breads they come in a variety of flavours and can be plain, spicy, peppery – essentially whatever the chef wants to throw in there to make them extra special or to give them a bit of a twist.
They can also be served in many different sizes, as part of a Thali where a small side dish of mini poppadoms is an excellent way to taste a number of curries and chaats served with the Thali.
If you do fancy having a crack at making your own poppadoms we have found a couple of recipes that look interesting:
Firstly there's a step by step recipe on the wiki How website – How to Make Poppadoms
And then there is a different recipe for a Papad (we told you there were a million spellings) on Hari Ghotra's website – How to Make a Papad
A quick Google of course brings you to many more but we've always found they are tricky to master, mainly because we are used to them being so thin. Home made popdoms always seem to end up thicker and more like a roti when we do them.
History of Popadoms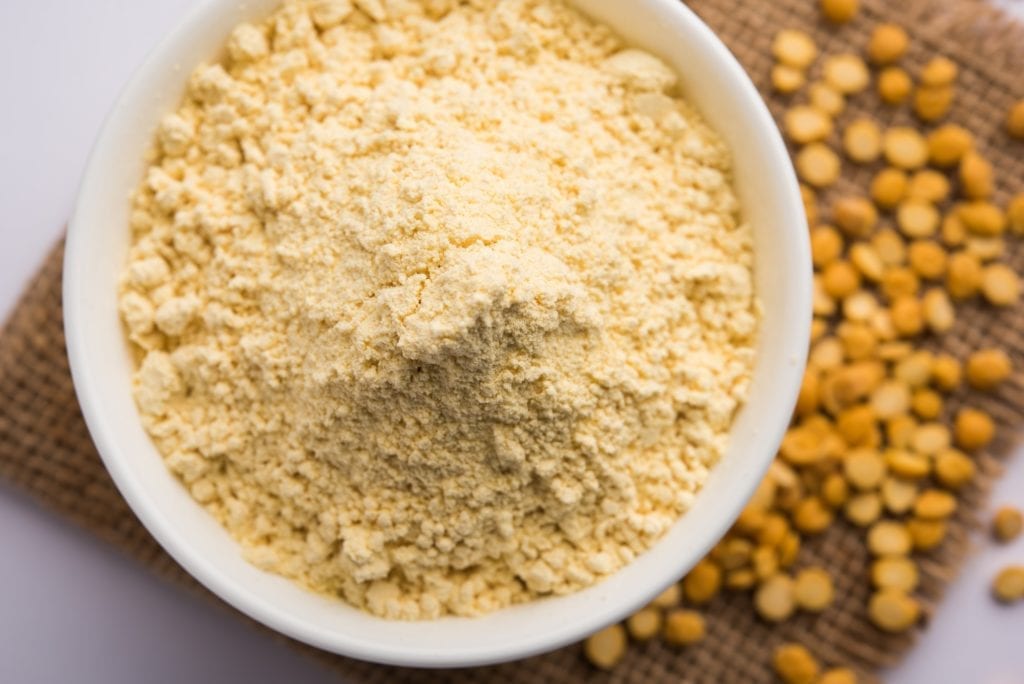 The word popadom (poppadom) is derived from the Sanskrit word Parpata, a word than in itself has many meanings, one of which is to do with a type of food preparation with pulses.
With a history dating back many hundreds of years this very simple crispy bread has been prepared in homes across the Indian sub continent for as long as most people can remember.
With various recipes involving gram, lentil or rice flour salt and oil, its very simplicity has meant that the popadom has been a staple food for many.
The ultra thins popadom discs were prepared so that they could dry in the sun and also be directly heated on a stove. The more modern versions tend to be fried in oil which gives them the highly crisp texture when they are ready to eat.
Many restaurants will prepare stacks of popadoms in advance and then store them in a heated serving trolley as the average British Indian restaurant will serve thousands on a busy weekend.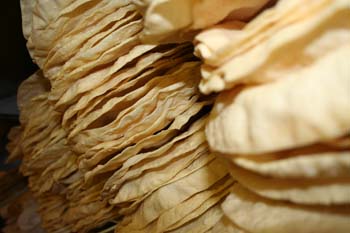 Where can I buy Popadoms?
Although we would always encourage readers of Curry Culture to have a go and make their own Indian dishes, making popadoms at home is probably a step too far for most of us. So here's some links to well known brands of poppadoms that you can buy in the UK:
Aldi Poppadoms – cheap but good quality as with many products from this supermarket, they are ready made and ready to eat.
Amazon Papads – yes they sell everything and there are many different varieties on Amazon, most of which re ready to cook but not ready to eat so you may have to fry or heat them under a grill.
Sharwoods Poppadoms – available from different locations including major supermarkets such as Tesco. They are ready made and ready to eat and come in different varieties such as low fat. To be honest if you're going for the low fat just miss out the popadom, there are many healthy ways to eat Indian food but deep fried poppadoms are probably not ideal.
Sainsburys Poppadoms – not to be outdone of course Sainsburys also do their own selection of ready made ready to eat Poppadoms.
To Popadom or Not to Popadom?
I personally like a popadom but not specifically as an appetiser. I like to have a number of dishes all at the same time and this makes the popadom the perfect item to help sample them all.
If you do have them to start your meal then a large selection of chutnies, raitas and other nibbles is always a good thing to dip them in to.
Whatever you decide let us know how you get on in the comments below and if you have your own recipe you would be willing to share with the Curry Culture family, then as always drop us a line with a full description of how to make them, ingredients you have used and some good quality pictures.
P.S. We have no affiliation with any of the products or companies listed on this page and are not being sponsored by them to promote their poppadoms.