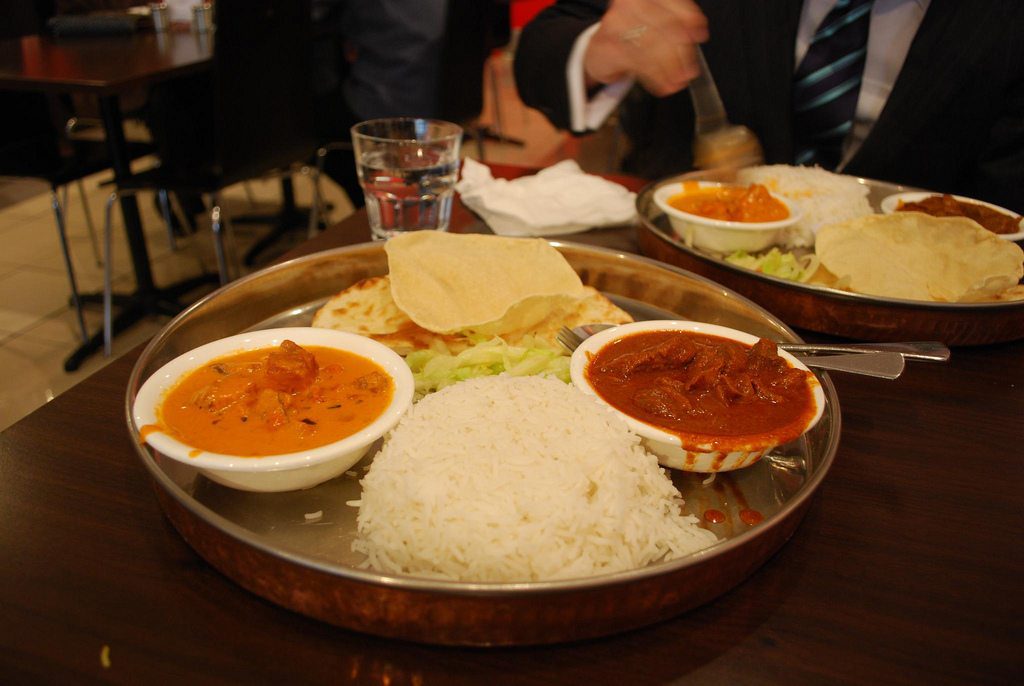 This year's English Curry Awards is fast approaching. On Monday 2nd September curry patrons and enthusiasts will be flocking to Salford City Stadium from all across the country to celebrate England's passion for curry.
The evening itself will include a four course meal as well as entertainment and special guest appearances for the veritable who's who of England's thriving curry industry. Returning hosts Sunny and Shay, regular presenters on BBC Radio London, will be on hand to keep everyone entertained.
The awards cover an expansive range of achievement, with nominations in thirteen different categories, from a Lifetime Achievement award for some of the industry's most dedicated pioneers to Curry Lover of the Year in honour of "England's biggest curry fiend." The full list of awards to be given is as follows:
Curry Lover of the Year
Team of the Year
Chef of the Year
Takeaway of the Year
Restaurant of the Year
Lifetime Achievement Award
Curry King or Queen 2013
Best of Manchester
Healthy Curry Provider
Maitre D' of the Year
Best Restaurant Design
Best Marketing Campaign
Caterer of the Year
 As well as promoting some of the finest Curry houses that England has to offer, the event will also be raising funds for the Well Foundation, founded in 2008, whose "primary aim is to raise money to build wells, install hand pumps and establish health and sanitation programs to provide accessible clean water to the stricken regions of the world." The foundation has been enormously successful and has so far raised over £750,000 and we're delighted to see that the country's curry enthusiasts are coming together to contribute to this extremely worthwhile cause.
We're confident it will be a truly enjoyable evening; it's really fantastic to see people's commitment to curry being recognised and appreciated and we wish all of nominees the very best of luck.
For more information about the event and all of the nominees, visit http://lovecurry.info/english-curryawards-2013/