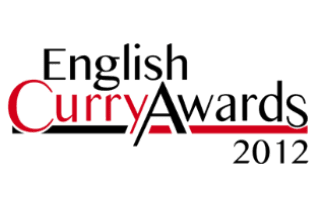 [et_pb_section fb_built="1″ admin_label="section" _builder_version="3.22″][et_pb_row admin_label="row" _builder_version="3.25″ background_size="initial" background_position="top_left" background_repeat="repeat"][et_pb_column type="4_4″ _builder_version="3.25″ custom_padding="|||" custom_padding__hover="|||"][et_pb_text admin_label="Text" _builder_version="4.4.5″ background_size="initial" background_position="top_left" background_repeat="repeat" hover_enabled="0″]
So they're back – the English Curry Awards will take place for their second year in Manchester this September (or 2 weeks ago in Glasgow!!!…read on). The question is why?
We received a PR saying they were happening again and having attended last year, thought we would take a look at their website. We were once again thrown into confusion (this happened last year too) because the website is a mish mash of info about the English event obviously loosely applied over the Scottish Awards web pages.
Here's what we saw………
Why send out the press info when your website isn't ready? Is the whole event going to be managed like this? We went to download the info pack and found this comment…
After the great success last year, 2012 will see the
second English Curry Awards, aimed to recognise
to recognise and reward the curry industry in
all its facets. The Awards are completely devoted to
Scotland's love of curry…
Sponsors and guests are being asked to stump up significant sums to be involved but the number of mistakes in the information doesn't justify this kind of spending.
Restaurant owners we spoke to about last year's event felt that there was some way to go before the event had true worth. There were too many awards, too little merit to them and many tables of guests simply got up and walked out when they either won or didn't win.
One winner told us he was very disappointed to have been rushed through at the end and not even called on stage – just here's your piece of paper – well done  – bye.
If we're going to have these events and in general we like the idea of recognising excellence, lets have fewer awards and make them harder to win. Select some good judges and make it a real competition. Then the winners will get some proper recognition for the hard work they have put in and we can start to look forward to next year.
…………….and ECA2012 fix your website's content please.
[/et_pb_text][/et_pb_column][/et_pb_row][/et_pb_section]