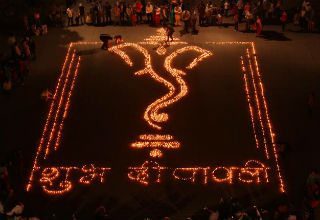 The Hindu Festival of Lights, Diwali was celebrated earlier this week. But for those of us who didn't get to sample the delights of Diwali, we've found a few ideas for some Diwali food that you might like to try out in spirit of the festival.
Starters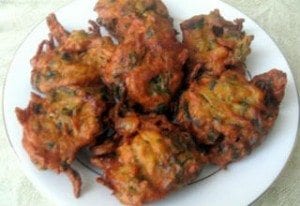 Diwali is a festival which involves eating small things often, so onion bhajis, pakoras and samosas are the order of the day here with a few paneer and vegetable skewers. Essentially, what you're looking for is party finger-food packed full of flavour and spice.
Main Courses
For the main course the idea is to keep it simple and traditional. As mentioned earlier, Diwali is a festival of eating little and often, so curries do not often feature too prominently on the menu. However, when they do they are often very traditional Indian dishes such as chicken biryani or Southern-Indian mixed vegetable curry. While we like to promote all things curry, curry is not the main attraction of the Diwali menu.
Desserts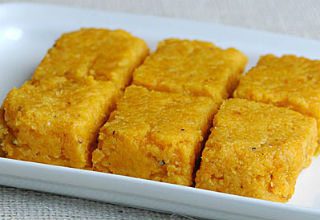 Drawing again on traditional South-Asian style, there is a vast range of exciting desserts to be tried for Diwali. Pumpkin halwa is a very popular choice for special occasions and Diwali is no exception. These sweet little cubes combine many flavours from pumpkin to dates and nuts. For those who like a dessert with a kick, a Punjabi cranachan could be the one for you. This is again a very sweet dish with a yoghurt-like texture which also contains a few tablespoons of whisky.
Sweets
OK, so we've already covered the dessert section, but we are not talking about desserts here. We're talking about real sweets. This is probably the most important aspect of Diwali food. Again following the Diwali idea of snacking, sweets are the cornerstone of this. The most exciting thing is that you can make or buy plenty of different varieties of Indian and South-Asian sweets from Kesar Burfi to Rava Laddo. If you would like to experience a little slice of the Festival of Light, sweets are the best way to capture the celebration.
If you have any Diwali recipes for those who have never joined in the celebration, share them with us at info@curryculture.co.uk.