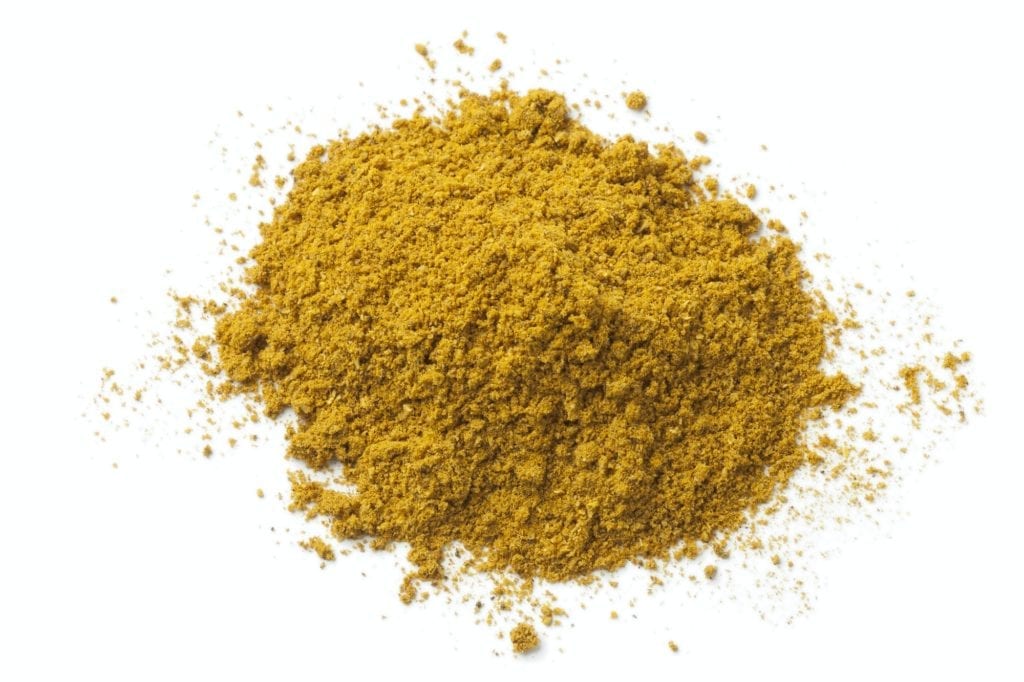 Curry powder is a mixture of spices based on South Asian cuisine.  A similar spice blend exists in the north, called garam masala.  Although you can buy readymade curry powder, it's easy to make your own using everyday spices you will find at your local supermarket.
Hundreds of varieties of curry powder
Everyone has their own variety so don't think of this as a fixed ingredient that is same around the world. Every chef and home cook will have their own blend. different brands you buy will give you different results.
We have several different versions on this website including Colombo Powder which is a Caribbean influenced version.
Experiment with different choices and you can home in on what you prefer. For some general guidance w have listed the most commonly used ingredients below:
Most recipes and producers of curry powder usually include:
Coriander
Turmeric
Cumin
Fenugreek
Additional ingredients include:
Garlic
Ginger
Fennel seeds
Cinnamon
Cloves
Mustard seed
Green and black cardamom
Mace
Nutmeg and Black pepper
We have an easy to follow recipe here if you would like to try and make your own curry powder.