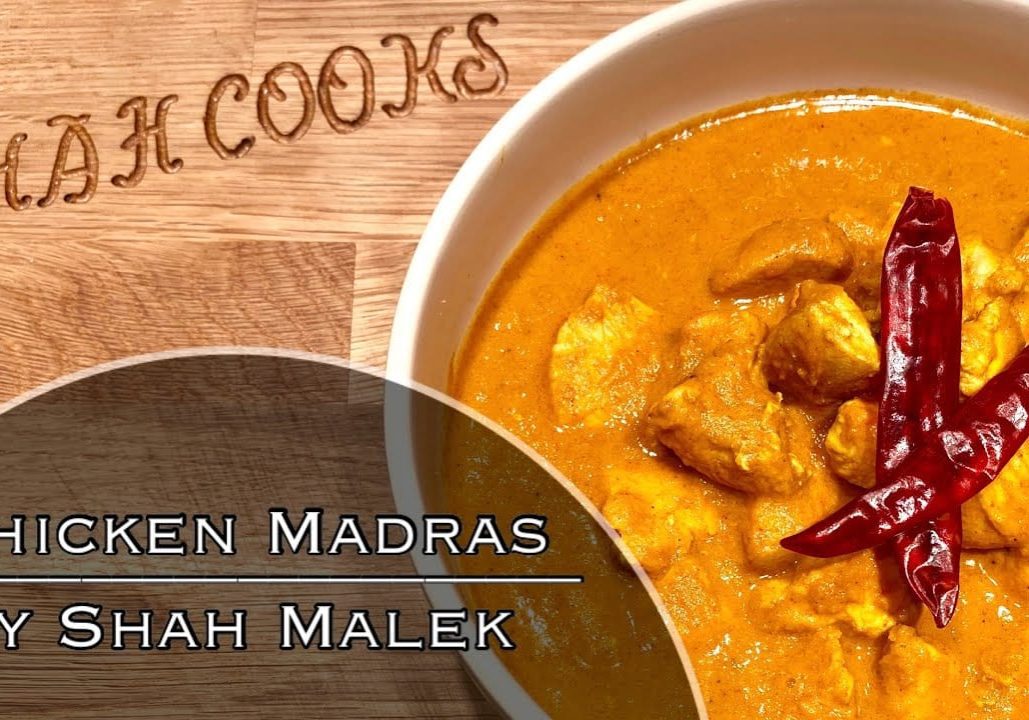 Our guest chef recipe today is from Shah Malek who is the chef director of Rivaaz Lymington and Thali Ho Indian Kitchen.
He describes this Chicken Madras recipe as "a classic and delicious Indian restaurant curry. The chicken madras in my opinion is the most underrated curry on the menu, however, it's full of flavour and is always my personal "go to" comfort curry. It's packed with flavour and that slight citrus burst from the lemon juice just finishes it off beautifully. "
There is no base gravy in this recipe just blitzed chopped tomatoes for the sauce.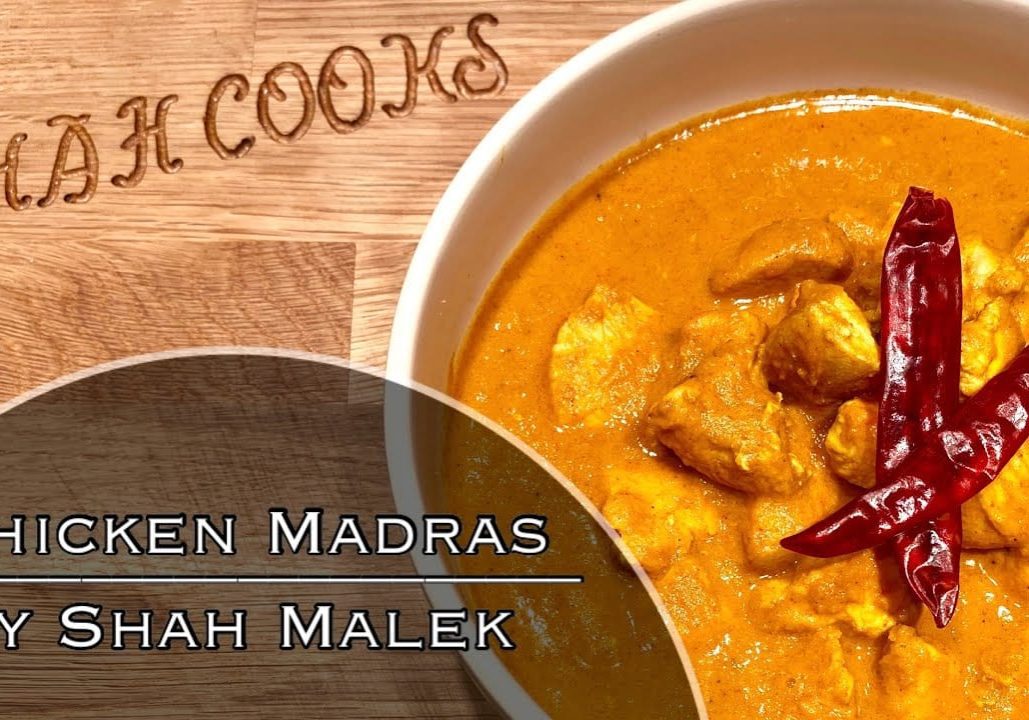 How to Make
Chicken Madras BIR Style
So we're not going to do a long method description on this one as Shah Malek as done a very easy to follow video on his YouTube channel.
So here's how to make this authentic version of the classic BIR favourite – Chicken Madras.
Serves 2
Ingredients for
Chicken Madras BIR Style
1 chicken breast
1 small to medium onion (diced)
1 x tablespoon garlic & ginger paste
1 x teaspoon salt
1/2 x teaspoon pepper
3 x tablespoon oil
2 x teaspoon curry powder
1/2 x teaspoon garam massala powder
1 x teaspoon red chilli powder
Juice of 1/2 a lemon
4 x tablespoons peeled plum tomato (blitzed)