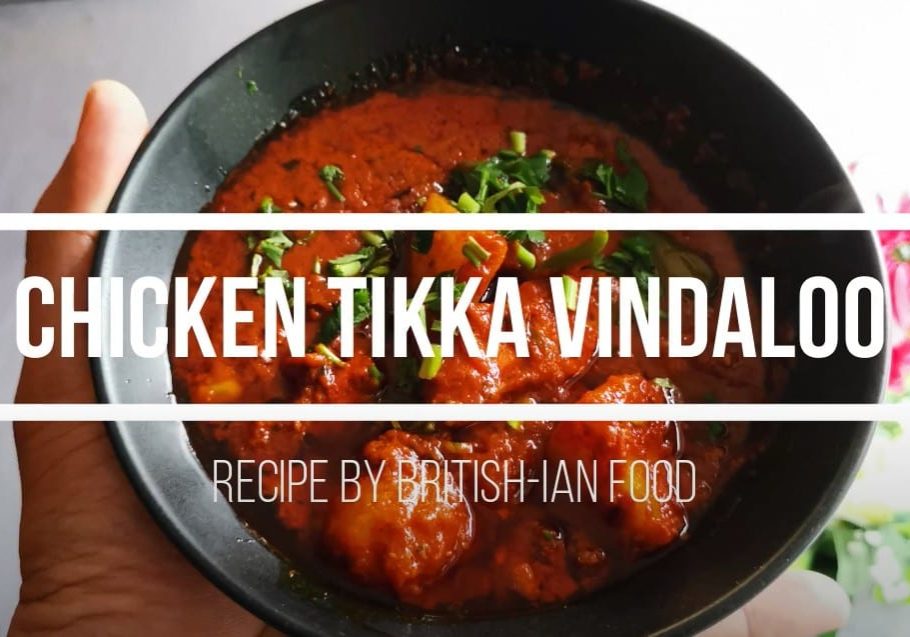 British Indian Restaurant (BIR) style curries have a large and enthusiastic following across the UK as curry lovers aim to reproduce their favourite restaurant dishes at home.
This is a great style of curry cookery and you can get some great results, but you usually need some preparation before hand to make some of the ingredients such as curry base sauce.
This extra spicy Vindaloo recipe come to us courtesy of Syed Ahmed and his YouTube channel. You will need a pre-prepared curry base sauce and chicken tikka to complete this recipe.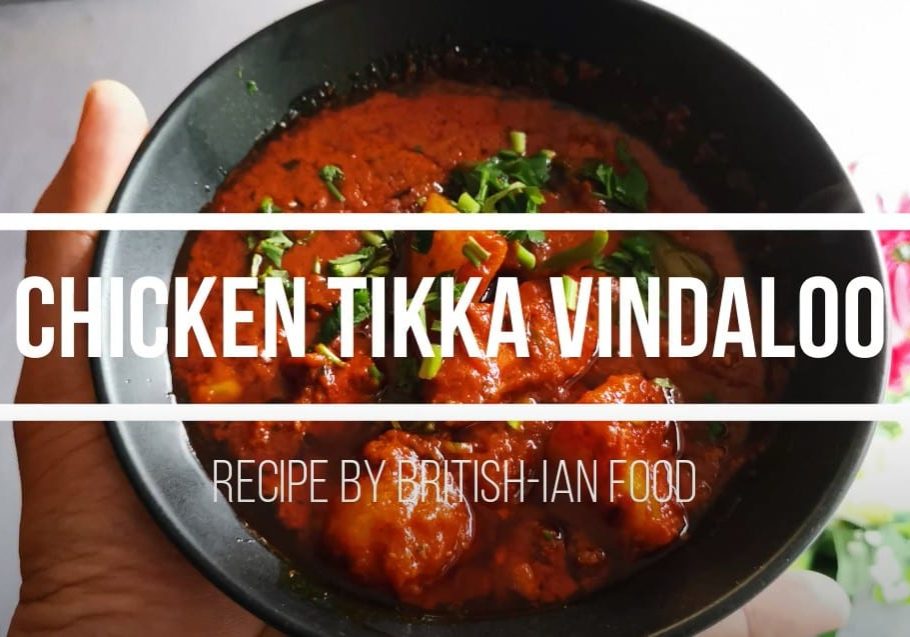 How to Make
BIR Style Chicken Tikka Vindaloo
Here's a step by step guide of what's in the video.
1. 10 minutes before hand make the chille paste/ gravy.
2.Boil the small cubed potatoes until they are slightly soft, then set them aside for later.
3. Add the Ghee and cooking oil to the pan.
4. Add the chopped garlic after few seconds when the garlic has become lightly browned add the chopped onions.
6. Add the tomato puree once the onions are softened.
7. Add the mix curry powder.
8. Add fenugreek leaves.
9. Add potatoes and chicken together.
10. Add salt to taste.
11. Cook the chicken and the potatoes with spices for at least 30 seconds on low heat.
12.Add sliced green chilies.
13.Add chilli paste / gravy.
14.After adding the chilli paste/ gravy cook it for at least 30 seconds on medium heat.
15. Add the base gravy.
16. Cook it for another 30 seconds.
17. Add the coriander.
Ingredients for
BIR Style Chicken Tikka Vindaloo
1 x tablespoon of chilli powder gravy
1 x cup of warm water
3 x teaspoons of paprika/chilli powder (you can add 4-5 tsp hot chilli powder as well depending on how much heat you want )
1 x tablespoon ghee
2 x teaspoons of cooking oil
1 x teaspoon chopped garlic
2 x teaspoons of chopped onions
1 x tablespoon of tomato puree
1/2 teaspoon of mix curry powder
1 x teaspoon fenugreek leaves (optional)
4 small cubed potatoes (optional)
1 portion of chicken tikka
Salt to taste
2 x green chilies
1 handful coriander
2 chefs spoon of base gravy
Links to other recipes and useful information about this recipe:
You can find more of Guest Chef Syed's recipes on his YouTube Channel