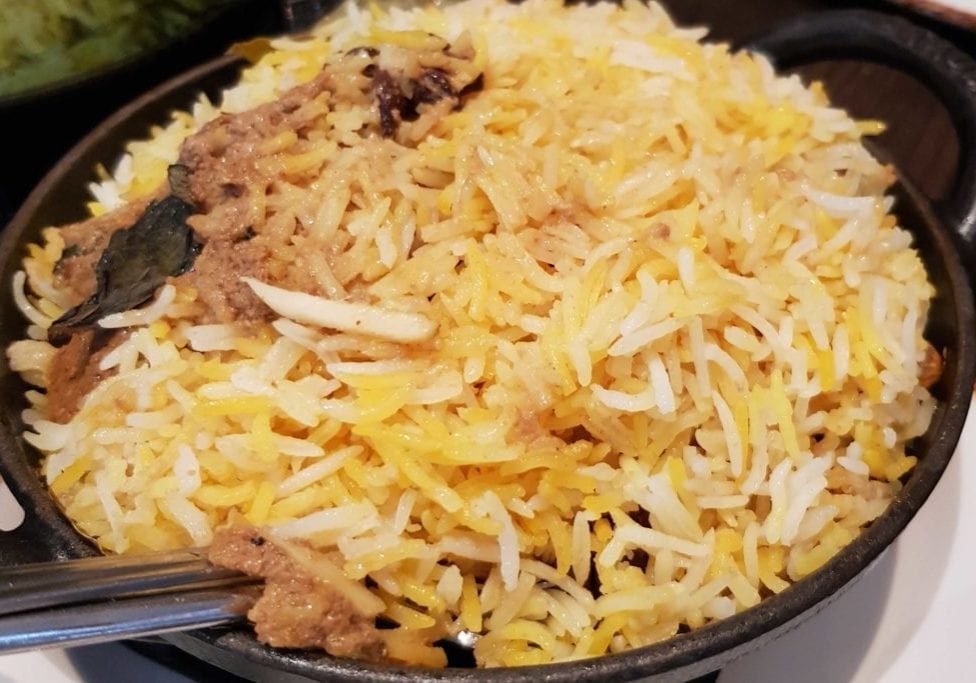 Biryani is a mixed rice dish with its origins in the Indian subcontinent and Persia.
A hugely popular dish, not only in India, but across the entire South Asia subcontinent and now the rest of the world.
There are many regional variations but here we show you how to cook the traditional Indian take on the chicken biryani.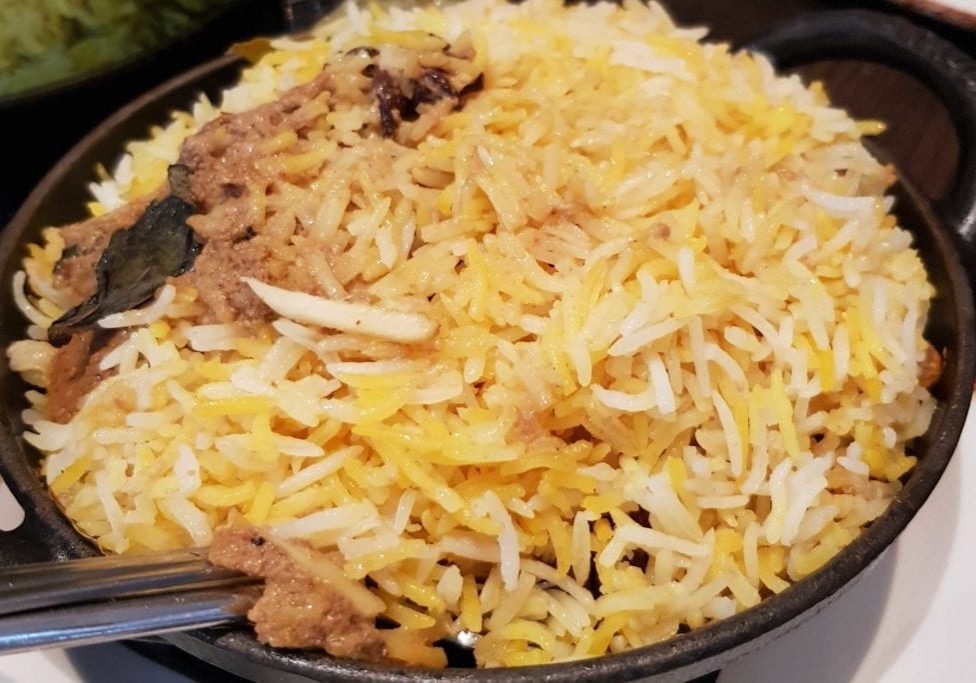 How to Make
Chicken Biryani
serves 8 people
Method
Take a very large saucepan and gently heat the vegetable. Add the onions and cook until brown.
Stir in the garlic & ginger paste, followed by the garam masala, bay leaves and cloves.
Add the tomato puree and the chicken breast and allow to cook and brown for around 5 minutes.
Add in the salt to taste, the star anise powder and yogurt. Bring to the boil.
Pour in the water and add the basmati rice. Stir well and cook until the rice starts to rise.
Add the yellow food dye.
In a separate bowl mix the green chillies, slice tomato, fresh coriander, sliced ginger and lemon.
Add the fresh items to the cooking pot, cover, reduce heat and leave to cook for 35-40 minutes.
Remove lid, gently stir and transfer to large serving plate. Garnish with a few more of the fresh ingredients if you wish and serve.
Ingredients for
Chicken Biryani
800g diced chicken breast
2kg basmati rice
2 x medium onions, thinly sliced
1 x tablespoon garlic & ginger paste
4 or 5 bay leaves
1 x teaspoon cloves
100g fresh tomato puree
3 x teaspoon garam masala
1/2 x tablespoon star anise powder
100g plain yogurt
2-3 dashes of yellow food colouring
1 1/2 x litres of water
150ml vegetable oil
1 1/2 x teaspoon salt
For the garnish
6 x thinly sliced green chillies
2 x sliced tomatoes
A small handful fresh chopped coriander
A small amount of thinly sliced ginger
1 x thinly sliced lemon
Links to other recipes and useful information about this recipe: