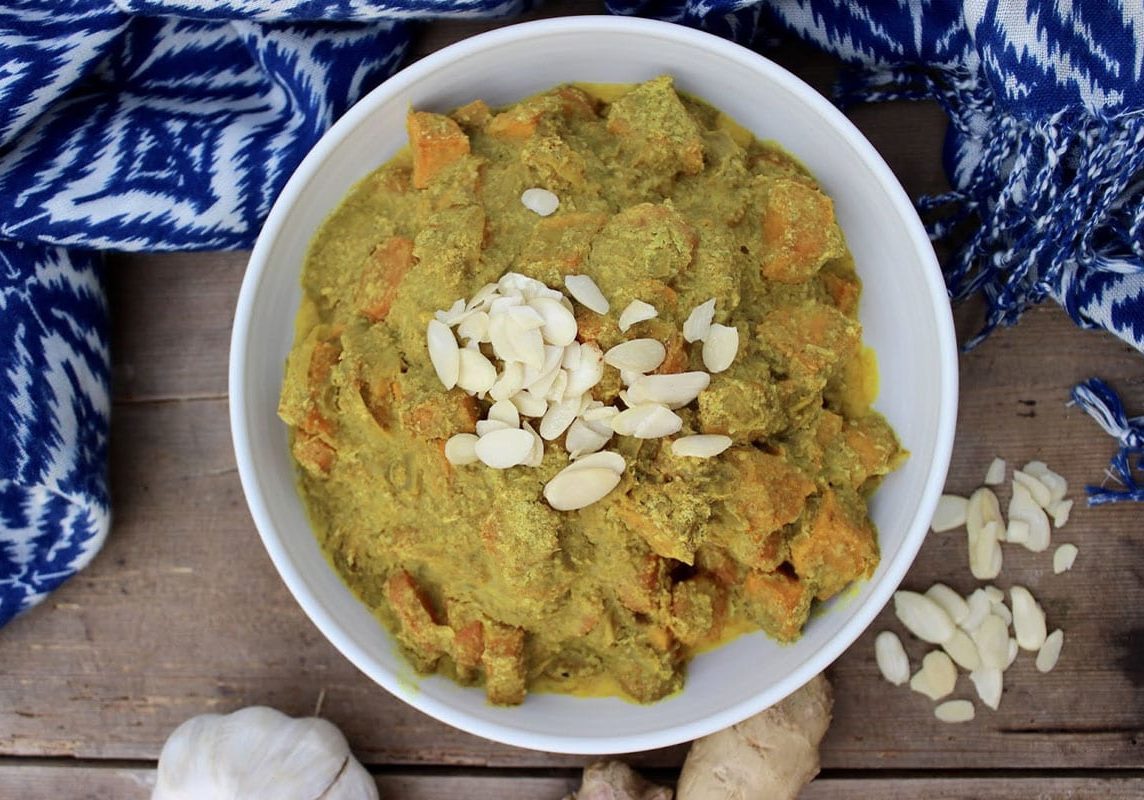 Guest chef Astrid Mitchison brings us her Vegan Carrot & Sweet Potato Korma.
Ideal for those who are looking for both a healthy curry and one that is not too spicy, this twist on a classic Korma still has plenty of flavour for you to savour.
And even better, this recipe is not only suitable for vegans but is also dairy-free and refined sugar free.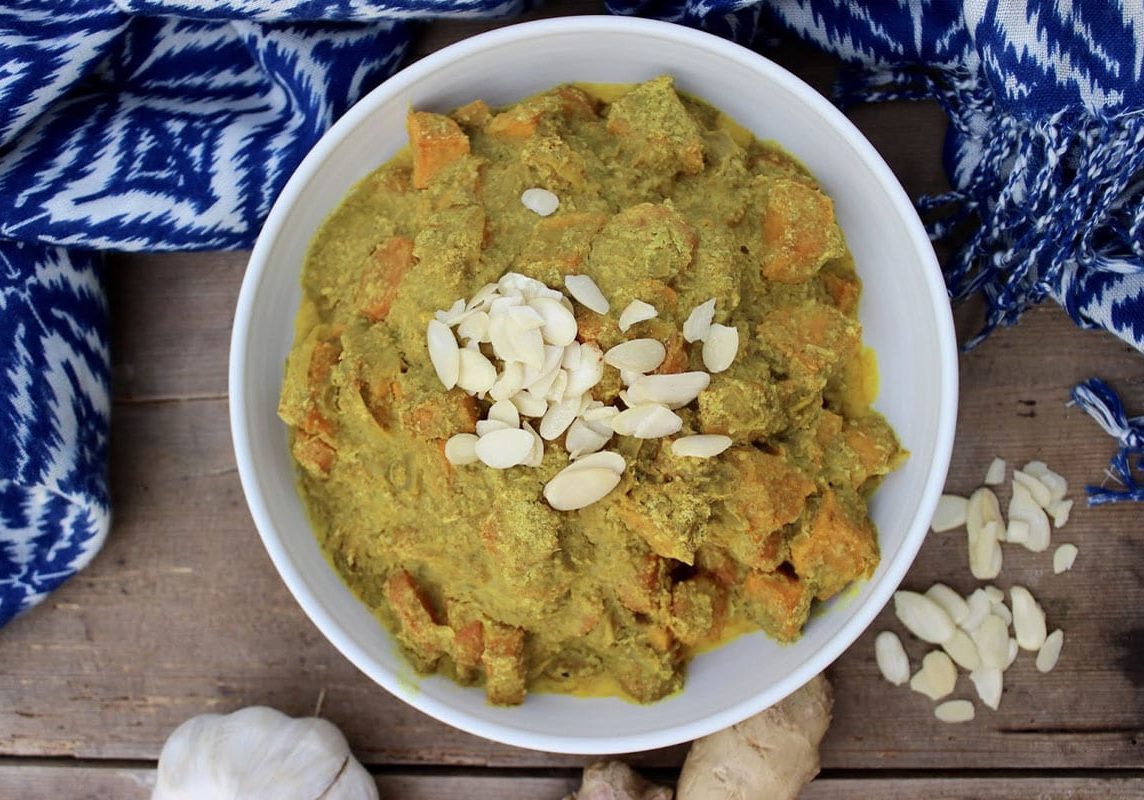 How to Make
Carrot and Sweet Potato Korma
Serves 2-3
Enjoy immediately
Warm the coconut oil in a large saucepan over a medium heat on the hob. Add the onion and lightly fry for a few minutes until softened.
Next, add the garlic and ginger and cook for a further minute, stirring constantly.
Stir in the spices (turmeric, garam masala, cumin, ground coriander and chilli) and cook for a further minute.
Add the carrot and sweet potato and stir, ensuring that they are covered in the spice mixture.
Add the coconut milk and simmer over a medium heat for 10 minutes, stirring regularly, before adding the desiccated coconut & ground almonds. Season with salt & pepper. Stir and simmer for a further 5- 10 minutes until the vegetables are cooked through.
Sprinkle with the flaked almonds to serve and enjoy with quinoa or boiled basmati rice.
Ingredients for
Carrot and Sweet Potato Korma
2 x tablespoon coconut oil
1 x onion, finely chopped
3 x cloves garlic, crushed
1 inch piece fresh ginger, grated
1 x teaspoon ground turmeric
1 x teaspoon garam masala
1/2 teaspoon ground cumin
1/2 teaspoon ground coriander
1/4 teaspoon hot chilli powder
3 x carrots, chopped (200g)
2 x small sweet potatoes, peeled and chopped into bitesized pieces (325g)
1 x 400ml can coconut milk
3 x tablespoon desiccated coconut (I always use unsweetened)
3 x tablespoon ground almonds
Sea salt & black pepper
2 x teaspoon flaked almonds
Links to other recipes and useful information about this recipe:
You can find more of Astrid's vegan recipes on her Halo Eats website.
And you can talk with her on twitter @HaloEats and follow her on Instagram @halo.eats