Curry Culture loves all Indian cuisine, but every now and then we fancy a bit of a culture swap. If you want to try something a bit different, try this Caribbean Style Curry Chicken recipe courtesy of Tan Rosie Foods.
In the colder winter months, this hot, Grenadan-inspired dish promises to bring a little of the Caribbean sun to your home.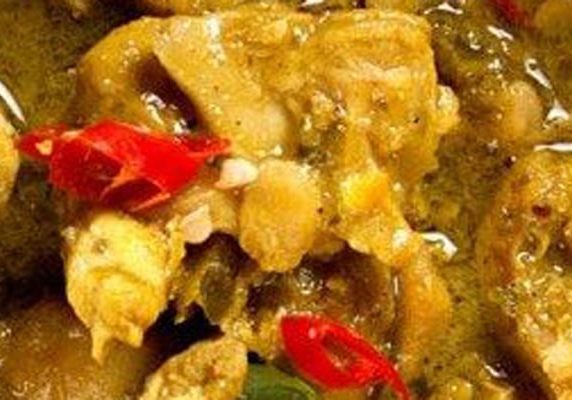 How to Make
Caribbean Style Curry Chicken
Caribbean Style Curry Chicken
Method:
Cut boned chicken thigh into cubes
Massage curry powder into chicken & leave overnight
Heat oil in a pan, then add onions & sauté for 5 mins until golden brown
Add minced garlic & sauté for 1 minute
Add seasoned chicken and fry until brown
Add coconut milk, water, potato, salt, pepper & scotch bonnet pepper
Cover pot and bring to boil & simmer for 40 mins
Remove cover and reduce liquid until thickened
Remove scotch bonnet pepper and serve with rice and salad
Ingredients for
Caribbean Style Curry Chicken
500gm Boned Chicken Thighs (Cubed).
50gm 'Caribbean Style Curry Powder' (Available from Tan Rosie Foods)
1 x tablespoon Vegetable Oil
1 x Scotch Bonnet Pepper
1 x medium Potato (Cubed)
200ml Coconut Milk
1 x Large Onion (Minced)
2 x Garlic Cloves (Minced)
1 x teaspoon Salt & Black Pepper
100 ml Water
Links to other recipes and useful information about this recipe: