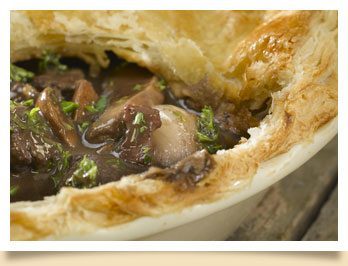 Happy British Pie Week everyone!
We all know the British are keen on pies – Meat & Potato, Cheese & Onion, Steak & Kidney… so what better way to show your love for pies than celebrating them during British Pie Week? From the 5th – 11th March 2012, you'll be thinking about pies, cooking pies, eating pies and dreaming about pies.
Even though we know this celebration is a marketing excercise created by Jus Rol, the pastry people rather than being some deeply ingrained national celebration akin to Mardi Gras in Rio, in the end, this is just another excellent way of making people eat more pies if they didn't already.
Competitions are being organised up and down the country this week to find the tastiest pies. We believe we have an entry we can recommend – the Chicken Tikka Pie.
Several members of the team have tried the Jasats' chicken tikka offering and found it to be quite tasty and very original. So instead of baking the traditional Meet & Potato pie, you should be creative and try a chiken tikka one. It is the perfect way of mixing traditional and exotic food.
If you have a pie you want us to tell the word about – let us know.