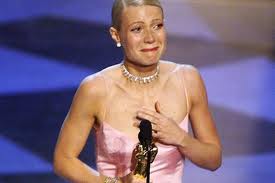 Awards are given out today for almost any reason but the question is – do entrants and the public benefit from them or are they simply money making schemes for the event organisers? If you see "Award Winning" on the front door do you walk in or run away?
We asked a selection of restaurant owners, members of the public and well known industry figures what their thoughts were on the various awards available to those in the hospitality trade.
What awards are available?
The list is long but generally awards can be broken down into categories such as:
National industry awards – such as the British Curry Awards
Regional industry awards  – such as the English & Scottish Curry Awards
National food awards – e.g. BIBA or Best in Britain
Individual talent awards – there are many regional and national Chef and Young Chef of the year styled events.
Entrepreneurial and achievement awards – 40 under 40, Asia entrepreneur of the year and so on.
The list is endless but we're sure more or less everyone has thought about entering one at some time or another.
Who are they for?
Peter Grove, a highly respected industry figure, has been a judge for many of the best recognised awards over the years and for many years ran the Best in Britain events. He explained that in the early years it was almost impossible for an ethnic restaurant to receive a Michelin star, so recognition of the "best in the industry" was needed in another form and was extremely helpful in developing the Asian food sector.
This of course has now changed and there are several Michelin starred Indian and Chinese restaurants and indeed these venues often see no need to try and win other accolades. So if the cream don't even enter the competition how can a restaurant claim to be the best?
Peter went on to say that he now feels the pendulum has swung too far and that the public should attach little value to many awards as the judging criteria is often suspect. He has resigned from judging all awards because of this.
Anjali Pathak gave a more positive response and felt that certain awards particularly those helping young people, chefs and entrepreneurs did have merit. This view of valuing young chefs was also supported by leading Malaysian chef Norman Musa of Ning.
Both felt that awards that encourage those in the early stages of their careers and which celebrated "unsung heroes" gave valuable recognition, a welcome pat-on-the-back and were worthwhile.
What should the public think?
A straw poll of people in Manchester seemed to indicate a healthy degree of scepticism amongst members of the public as to what the award in question was actually worth. Amy commented "I will be the judge of that thank you".
So proceed with care seems to be the general rule – awards ain't what they used to be. They are not totally impartial and you have to be in it to win it, so if only one or two enter…. everyone's a winner.
And the restaurant owner's views?
Ilyas Miah the owner of Cardamom, told us that 'every awards ceremony should be organised in the same way as the British Curry Awards as it is the most reputable ceremony of its kind.' His restaurant was nominated in 2007 and 2008 which helped the restaurant develop their business in their home town of Cardiff.
There are many other awards, often regional, which give chef's and staff members a pat on the back as it is their hard work and effort that brings back customers to the restaurant. In general these are seen as a good tool for developing staff morale and to encourage better service standards.
Ajmal Mushtaq, the head chef at Mushtaq's in Hamilton, was recently crowned as Scotland's Chef of the Year at the Scottish Curry Awards and he said, that 'winning such awards has helped my restaurant gain more publicity within the media.'
However, a source who didn't want to be named also added that, 'being short listed for an award means buying a table for at least 10 people to attend the ceremony, so you're not being rewarded – you are buying an award for attending an expensive event'. This may or may not be true, but we do appreciate that any event costs money to organise so funding needs to come from somewhere, which in most cases is the ticket price.
So are they worth it for the restaurant?
No one should go into an award thinking it is free publicity if they win and no cost of they don't. Generally you will have some costs associated with the entry process and attending the event. The best way of thinking about an award is as a marketing cost. Winners may well get valuable press coverage that exceeds the cost of entering but this needs work after the event to maximise your exposure.
So what's the future?
Overall we can see that certain industry awards are still important.  The more independent they are perceived as, the higher their value. Food awards have become too widespread and now lack the value they once had.
If it's difficult to win because the judges are knowledgeable and the criteria for winning are hard, then they have value. If it's difficult to win because you don't know the right person or have the right budget then they are pure spin.
Name and Shame
If you see any pointless awards out there let us know and we will "out" them on Curry Culture.