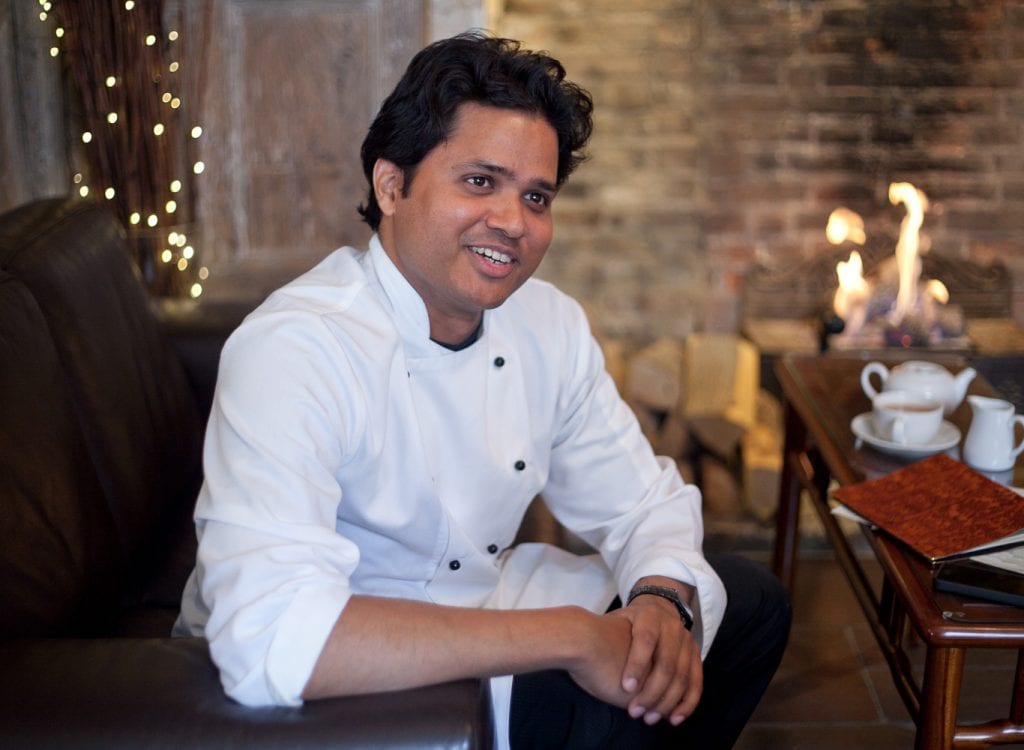 We had the pleasure of interviewing the Asian Chef of The Year, Dev Biswal recently and it was a great perspective on what it takes to be successful in the highly competitive world of curry.
BACKGROUND
Dev grew up in Calcutta and studied at catering establishments in India, Dubai and London before moving on to become a partner in The Indian Princess in Margate in 2006. He became the patron of this venue and re-branded it under the new name of the Ambrette in 2010, with a 2nd venue opening in Canterbury in 2013. He also owns the Devil in Rye which not surprisingly is in Rye in East Sussex.
STYLE
With listings in many of the UK's best restaurant guides, Dev described his style to us as Indian in spirit with a strong desire to use local Kentish produce wherever possible. This means plenty of sea food options and use of some unusual ingredients such as sea weed.
They are also seeing a rise in the number of vegetarian and vegan diners which generally suits their menu as there are so many great vegetarian dishes already well established amongst Indian favourites. With a little tweaking these dishes can readily be made vegan.
SUCCESS
His award at the Asian Restaurant Awards was judged by such industry greats as Pat Chapman (Cobra Good Curry Guide) who said of his food "Dev's innovative combination of exotic ingredients and seasonal, local fresh produce never fails to delight".
When I asked Dev what he thought his secret of success was, he was rather more succinct and simply said "madness". He then went on to explain his wife is an accountant and also thinks he's crazy.
I've never eaten any of his food but I certainly wish I had and surely it is the adventurous spirit as well as the culinary skill and quality of service which is helping him succeed.
We too often hear of the number of restaurants closing but surely this hides the facts that many of them should close because they're rubbish. With massive competition you have to innovate and constantly sell yourself over and over again. There is simply too much choice for you to stay the same or to be average (or worse).
So congratulations to Dev Biswal and the Ambrette for their success to date and long may it continue.