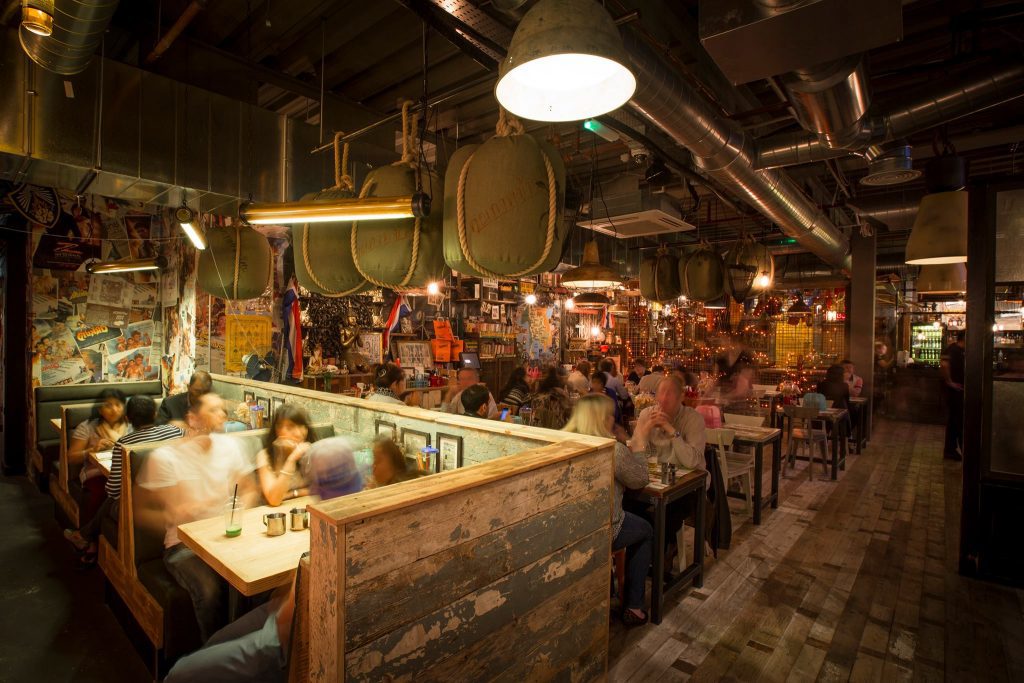 Spinningfields in Manchester has become a popular social destination over the last few years, largely due to the efforts of Living Ventures who created most of the popular bar and restaurants in the area. Their popularity has attracted and number of other good quality brands, Thaikhun being one of those.
I live next to Spinningfields so have tried must of the restaurants but had only ever had Deliveroo from Thaikhun. Last weekend we gave it a try and here's my 60 second Thaikhun Manchester review…
Ambience 9/10: I don't like to use the word quirky but it seems to suit Thaikhun's modern interior with hints to Thailand in the simulated dodgy cables and rough furniture they have created. It works very well with the "street food" theme.
Service 10/10: The service was perfect and the food excellent. We have a small dog and were told by another restaurant they were dog friendly, but when we got there we were asked to sit outside which we didn't really want to,
So instead we headed off into Spinningfields, spotted Thaikhun and thought it was time to give them a try. The contrast with the first restaurant was remarkable, no problems with the dog, brought her a water bowl and some dog chews. They made us totally welcome.
Food 8.5/10: We ordered a Bangkok sharing platter which was delicious followed by Pork Belly with Choi Sum and Beef Chilli Basil. The Pork Belly (Phad Kwang Toong Mook Krob) was the stand out dish, although served with cabbage in place of Choi Sum which was a bit too chewy.
A lot of restaurants in Manchester are dog friendly and we're delighted that Thaikhun have joined that group.
Thoroughly recommend you try it and we will definitely be back.
You can find their full details on the Thaikhun website
(PS> Photos borrowed from their social media and website – not my own – theirs are much better!)