If you cannot find what you are looking for please let us know and we will try and answer your question.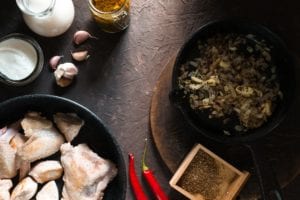 A Punjabi Chicken Karahi is an onion and tomato based dish with plenty of garlic and ginger added as well.
This Punjabi recipe carefully blends spices for a subtle yet tasty dish. Our recipe uses a base curry sauce but if you don't have one to hand you could use more chopped tomatoes or a little water but that will reduce the depth of flavour.