If you cannot find what you are looking for please let us know and we will try and answer your question.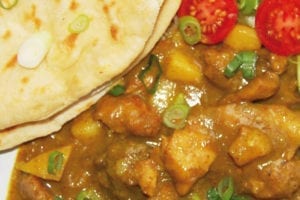 Chicken Roti is a fantastic street food dish served in many parts of the Caribbean. This chicken recipe covers both the filling and the roti flatbread but you can of course just opt for the filling and buy the breads from your favourite supplier or supermarket.
This delicious recipe comes courtesy of Tan Rosie Foods and originates from India via Trinidad.