If you cannot find what you are looking for please let us know and we will try and answer your question.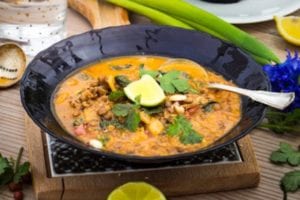 Guest chef Astrid Mitchison brings us her Vegan Carrot & Sweet Potato Korma.
Ideal for those who are looking for both a healthy curry and one that is not too spicy, this twist on a classic Korma still has plenty of flavour for you to savour.
And even better, this recipe is not only suitable for vegans but is also dairy-free and refined sugar free.