If you cannot find what you are looking for please let us know and we will try and answer your question.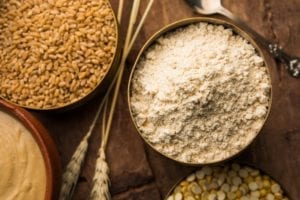 Gram flour, sometimes know as Besan, is a flour made from chickpeas. Dried chickpeas are ground down to make the flour.
Different varieties of gram flour are made from different varieties of chickpea, for example those grown in Bangladesh are different to those in Sri Lanka.