If you cannot find what you are looking for please let us know and we will try and answer your question.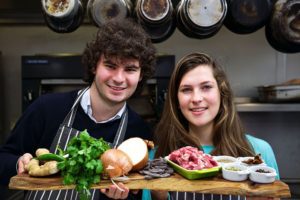 Have you ever thought about mixing chocolate and curry?  No?  That's exactly what two young chefs from Sherbone  have done.
Innovative chefs Dominic and Bella have unlocked the secret of the ultimate teenage curry ideal for Diwali or "festival of lights", one of the most important festivals for Hindus.