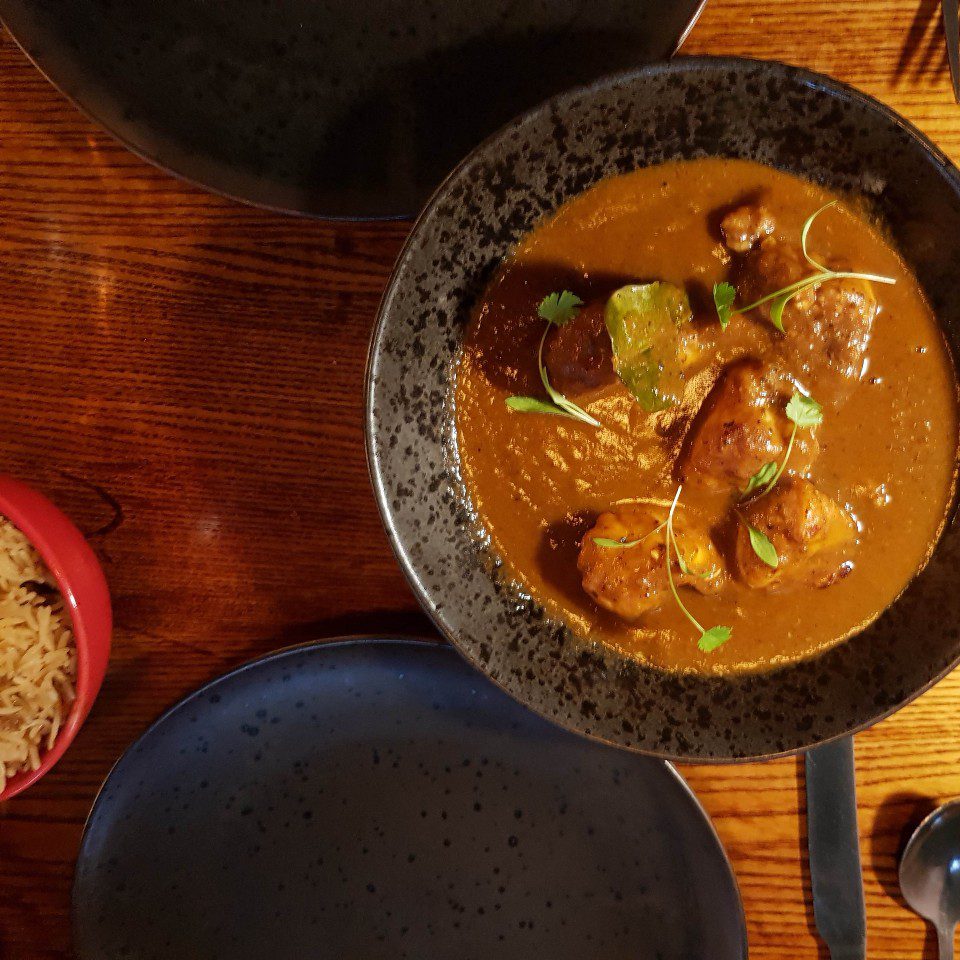 Undoubtedly one of the best restaurants I have ever eaten at, Swadish in Glasgow's Merchant City is an absolute joy. Its bright modern interior matches a fantastic menu and the staff were exactly as attentive as you would wish. Not too much, and not too little, attention.
It was summer time when we visited and this was my first trip to Glasgow but it wasn't an accidental visit to Swadish, it was on our plan for our trip and I'm so glad we made the effort.
I could have happily tried everything on the menu but on this occasion we had crispy kekda (a crab dish), tandoori salmon, a lamb shank rogan josh and (I think) maharashtrian chicken with the usual sides of basmati pilau rice and naan. As usual my photos and note taking were rubbish as I was too busy enjoying myself.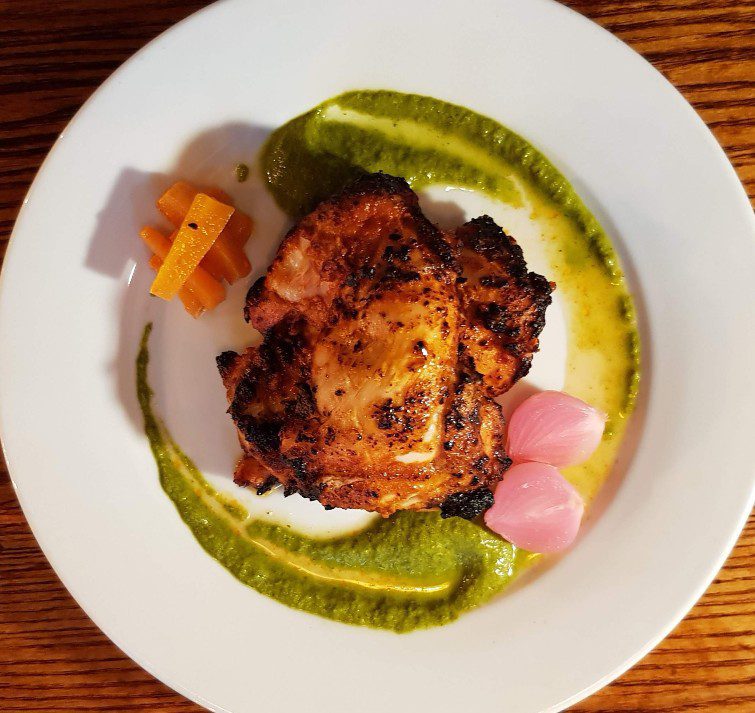 The chef Ajay Kumar really knows what he's doing. He's got a well balanced menu and some truly stunning flavours. It is fine dining but it's not too stuffy and still fun and well priced for the quality of the dishes. There are quite a few choices that you wont find elsewhere, with a significant seafood element and I look forward to visting again some time to give them a try.
We also enjoyed a cocktail or two and generally over indulged as much as you should in a restaurant of this quailty. If you're lucky enough to be in the area give it a try, if you're planning a weekend away, stick it on your itinerary.
And by the way – this is a genuine review, we paid in full for our meal and have no affilaiton with Swadish.
Take a look at their menu here https://www.swadish.co.uk/menus