This is the second time I have eaten at the Blue Tiffin restaurant in Oldham and both times I have enjoyed it!
A work colleague recommended the restaurant to me as they visit almost weekly with their family. When we (my friend and I) arrived I was pleasantly surprised by the decor, definitely a step up from your average Indian restaurant. It's a large space but with the lighting and decoration it still feels intimate.
They have all the classics you'd expect to see: Chicken Tikka Masala, Balti, Rogan Josh etc but also a good selection of house specials that were definitely not your everyday indian dishes. We ordered a Lamb Korai, Chicken Bhuna, rice and naans etc and then tried the Salmon Tikka Salsa as something a bit different.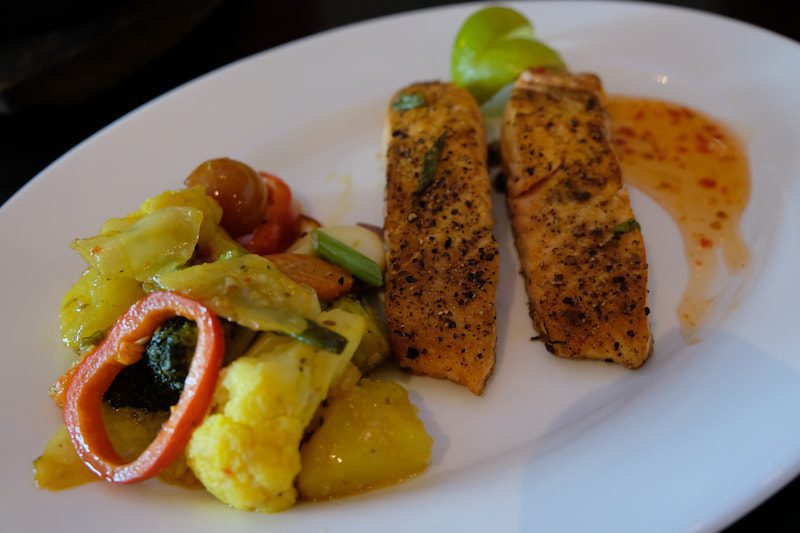 Wow! All of the dishes were absolutely delicious but the salmon was our favourite as it is not something either of us would usually order but will definitely go back to have it again. The garlic naan bread was super soft and fluffy – perfect for dipping. Really great flavours in everything we ordered, you can tell the restaurant uses fresh ingredients. 
To top it off the service was excellent. The staff were really friendly and service was fast. We will definitely be back again!
To find out more about them you can visit their website here: https://www.bluetiffin.co.uk/