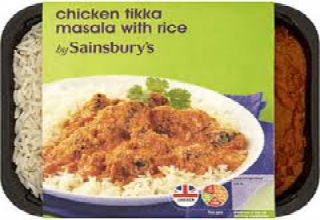 Newly-released data suggests that Indian takeaways are losing out to lower-priced supermarket ready meals.
With supermarket ready meals costing around a third of the price of a takeaway or restaurant equivalent, many people are switching to major supermarkets to source their curry.  While perhaps not exactly the same level of quality as your local curry house,  efforts from supermarkets to improve their product has led to a decline in business for independent Indian takeaways and restaurants.
While takeaways struggled for business in 2012, seeing 13.6 million fewer visits compared to 2011, sales of ready meal curries rose by 6.1%. Even 'sit-down' restaurants failed to draw sales away from the supermarkets, seeing 6 million fewer visits as people find it harder to justify the extra expense for a single meal.
The convenience of supermarket food also offers some explanation for the shift in preference. 45-minute delivery is not as appealing when a ready meal can be out of the fridge and cooked in half an hour (or microwaved in less than 10 minutes, if you're really in a rush). Plus, supermarket hot counters now offer a range of curries to pick up and eat immediately, saving on an extra trip out after you've finished the shopping.
There is a possibility that the loss of business will result in some takeaways and restaurants sacrificing quality to bring prices into line with what supermarkets can offer. We really hope this doesn't happen. Although we accept that supermarket curries are improving (we even reviewed some here), we don't want to see our favourite local Indian restaurants forced to serve sub-standard food.
Have you found that the price and convenience of supermarket ready meals is just too tempting to turn down? Let us know what you think below, or get in touch on twitter or facebook.