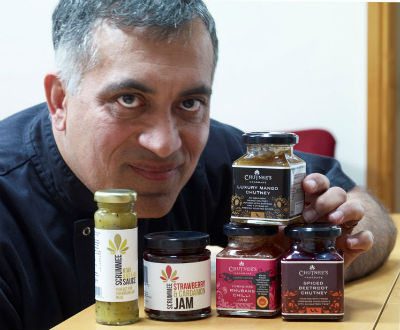 Yorkshire based food and cookery company Curry Cuisine will launch its new gourmet jam range this Sunday (10th February 2013) at the Farm & More trade show in Harrogate. As advocates of all things curry-related, we thought we'd have a look at what's on offer.
As an expansion to Curry Cuisine's 'Scrummee' fruit sauce range, the jam collection will include flavours such as: raspberry and black pepper, plum and cinnamon, kiwi and lime, and strawberry and cardamon. The aim behind the new range is to add a new and exciting twist to breakfast condiments, presenting an interesting fusion between Indian cuisine and traditional English countryside products.
The spice-inspired jams are aimed towards the markets created by independent farm shops, farmer's markets and farm cafes. While creating a new and exciting product, Curry Cuisine is also helping to support independent retailers by adding these jams to their already popular, award winning range of chutneys.
The spices that we often experience in curry are seldom eaten at breakfast and Paresh Tejura, director of Curry Cuisine, thinks that we should inject some of the delights of spice into our breakfast, stating that, "We believe that it's time to invigorate and excite people's taste buds at breakfast time hence our new gourmet jam range. They will add a new dimension to the condiment market and help differentiate the offering within the farm retail market."
So, are we seeing the food that we as a nation love to eat for dinner slowly creeping into our breakfast as well?
The spicy jams are certainly a brave new venture and the types of flavours on offer are like nothing we've ever seen before, so it will be interesting to see what people think of them.
As always, we'd love to hear your thoughts. Would you like your jam with a kick? Or is this a step too far for the curry industry? Let us know via Facebook and Twitter.